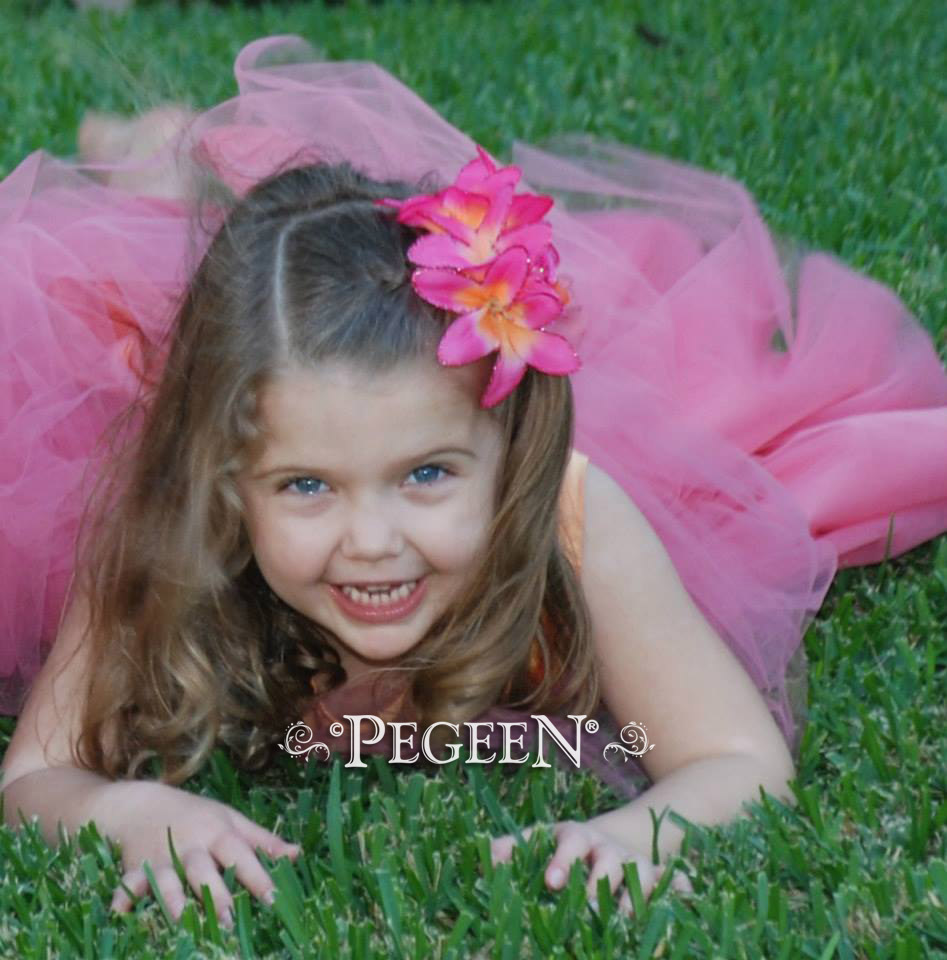 Looking for flower girl dresses ought to be fun
—regardless of whether you are shifting through all the choices or letting your little girl decide for herself. We have over 200+ luxurious shades of silk, ideal for ideal for the most formal or casual weddings. We believe at Pegeen there is much more than the ivory and white flower girl dress and feel that it is too conventional. Show some personality when you choose your dresses for your attendants. That pop of color, the style you choose all comes down to what works best for you. We are showing you just a few of some cute ideas and of course, we are here, 7 days a week to answer your questions by chat or call.
Moving along, many things must be considered while deciding on the perfect flower girl dresses for YOUR wedding.
Although clearly not a complete list of tips when choosing your flower girl dresses, here are some old (and new) ideas to follow-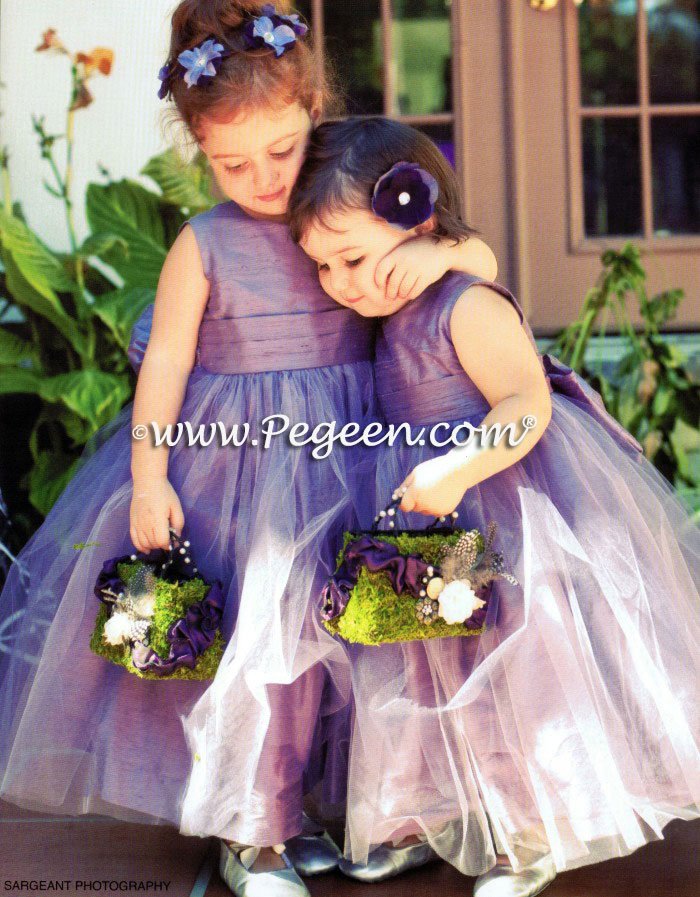 Coordinate your wedding theme:
In case you're having a conventional wedding, pick customary flower girl dresses, like black and white for example. Moreover, if you're tossing a laid-back beachside party, settle on more fun and one of a kind flower girl dresses. An ideal flower girl dress should fit the custom and 'feel' of the wedding. Remember, the dress is just not the key, accessories, hairstyle, makeover, and many other things are also very important to make your guests go ga-ga.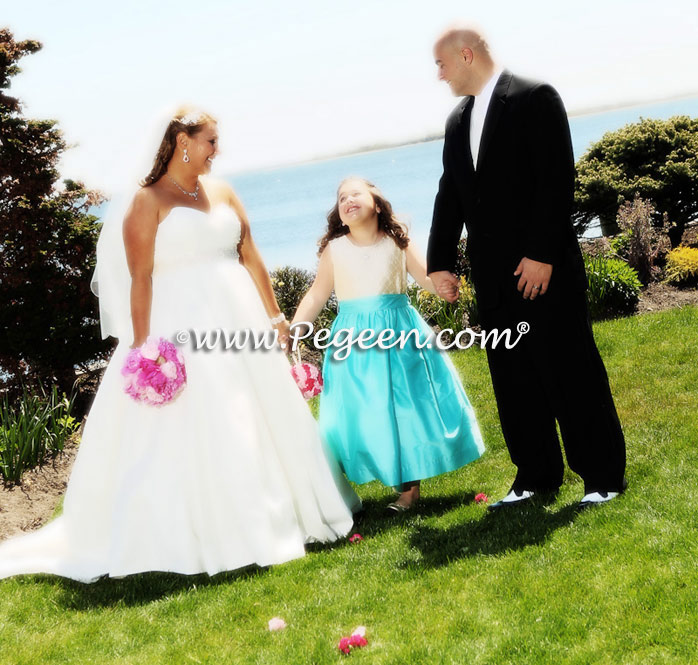 Dresses don't need to be white:
Please don't feel like you need to confine yourself to ivory, white or creme. In case you're wearing a pastel-hued wedding outfit, consider a flower girl dress that matches or is highlighted with pink or blue. (Pegeen has at least 20 different shades for those two colors alone!).
Consider the length of your dress:
On the off chance that your attendant is tiny, it is hard for them to handle all of the length without possibly tripping, therefore our dresses come ballet length (standard). However, frequently we are asked for longer dresses, particularily for Jr. Bridesmaids and we included long, floor length in many of the dresses from our Jr and Pre-Teen collection. That said however, we do allow for floor length as a small (usually $15) upgrade if the dress is ballet length. Ballet length by the way is about 3 inches above the ankle. Check our sizing guide for more information. CLICK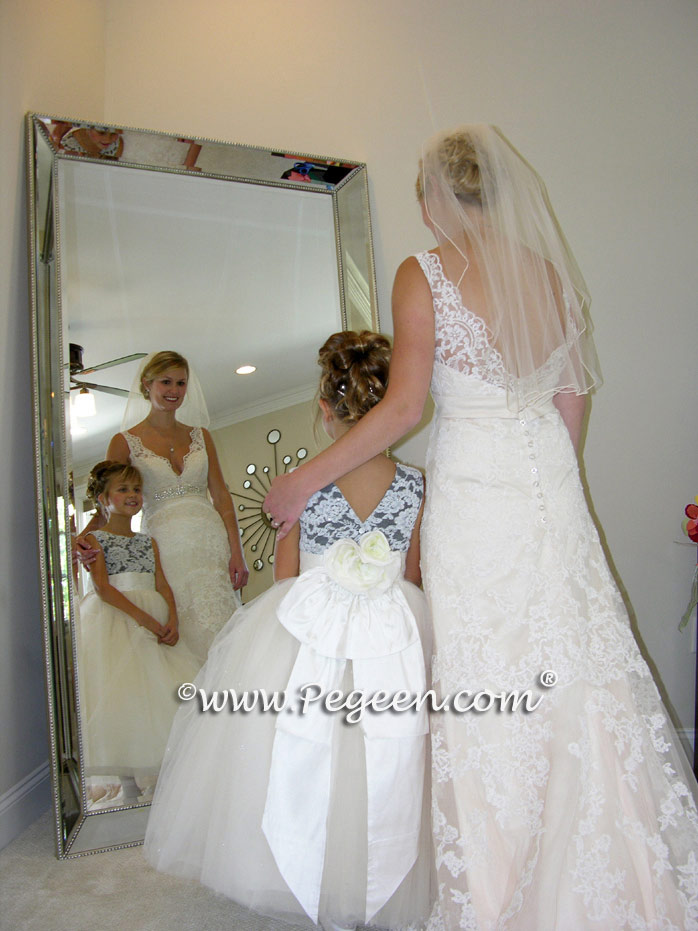 Engage her before the wedding:
Since kids are famous for spilling drinks on their garments, dress her last. Before you put on the dress, give her a couple of bites of something if she asks. When the flower girl dress is on, praise her on how beautiful she is and simply splendid ady of the hour. Odds are, she will love being remembered for the wedding.
We all know that the flower girls are the center of attention, and having a a flower girl as a part of your wedding festivities is a charming touch that will bring sweet memories. So, don't forget to take tons of pictures!