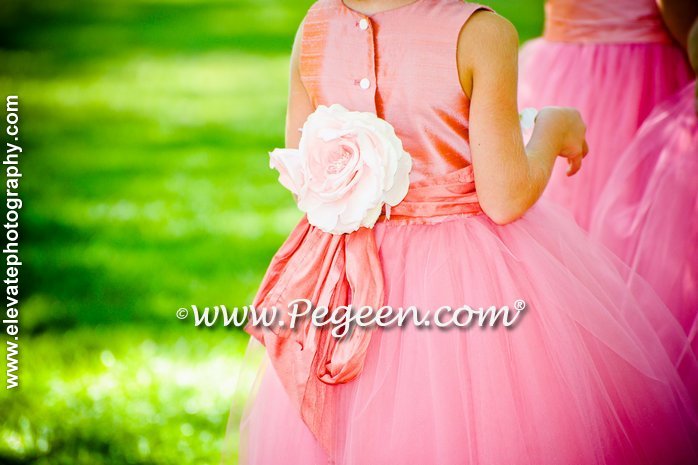 Possibly the best coral silk flower girl dress we ever made
When we embarked on the task of designing the flower girl dresses for our beloved bride, we were inspired by her affinity for the captivating shade of corals. She shared with us a delightful color palette sketch, which encompassed various shades of pinks and oranges, alongside the mesmerizing coral hue. We were thrilled to receive the fabulous men's ties from Vineyard Vines, sent by our bride Margie, as they perfectly captured the essence of these enchanting colors. It ignited our creative passion and set the stage for a truly remarkable design process.
For Margie's special day, we meticulously crafted five distinct shades of coral that exuded the most exquisite beauty. To bring depth and dimension to the dresses, we artfully incorporated multiple layers of tulle in captivating shades of coral rose, canyon, gumdrop, and rosepink. To add a touch of shimmer and enchantment, we adorned each dress with a layer of shimmer tulle in the mesmerizing coral rose shade.
As we delved deeper into the creative process, serendipity graced us with the discovery of a remarkable antique flower from Germany, hailing from the pre-WW2 era. Its sheer beauty captivated our hearts, and when we shared a photo of the flower with Margie, her excitement knew no bounds. She instantly fell in love with it, and we knew it was meant to be a part of our design. Thus, we decided to accent each sash with this exquisite rose, affectionately named "Noelle Rose."
To infuse a touch of individuality and playfulness, we crafted each flower girl dress with a unique bodice color. The girls had the joy of donning bodices in shades such as Gumdrop, Coral Rose, Sherbet, Watermelon, and Playtime, adding an element of personalization to their attire. The sashes, adorned with the enchanting "Noelle Rose," were lovingly mixed and matched with the dresses, creating a harmonious symphony of colors and textures.
The result of our meticulous design process was a collection of flower girl dresses that captured the essence of Margie's vision. Each dress was a testament to our dedication and passion for creating exquisite pieces that reflected the beauty and individuality of each flower girl. The combination of the stunning coral shades, the ethereal layers of tulle, and the delicate accent of the "Noelle Rose" created a visual masterpiece that would forever be etched in the memories of Margie's special day.
At Pegeen, we take immense pride in translating our brides' dreams into reality, infusing every creation with love, attention to detail, and a deep commitment to crafting the perfect dress for every occasion. It is our privilege to be a part of such cherished moments, and we strive to create designs that exceed expectations, leaving a lasting impression of beauty and joy.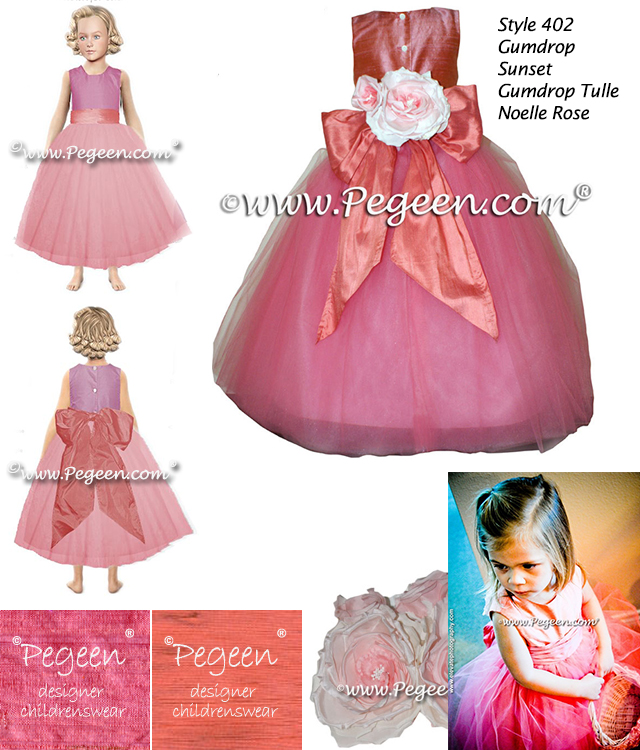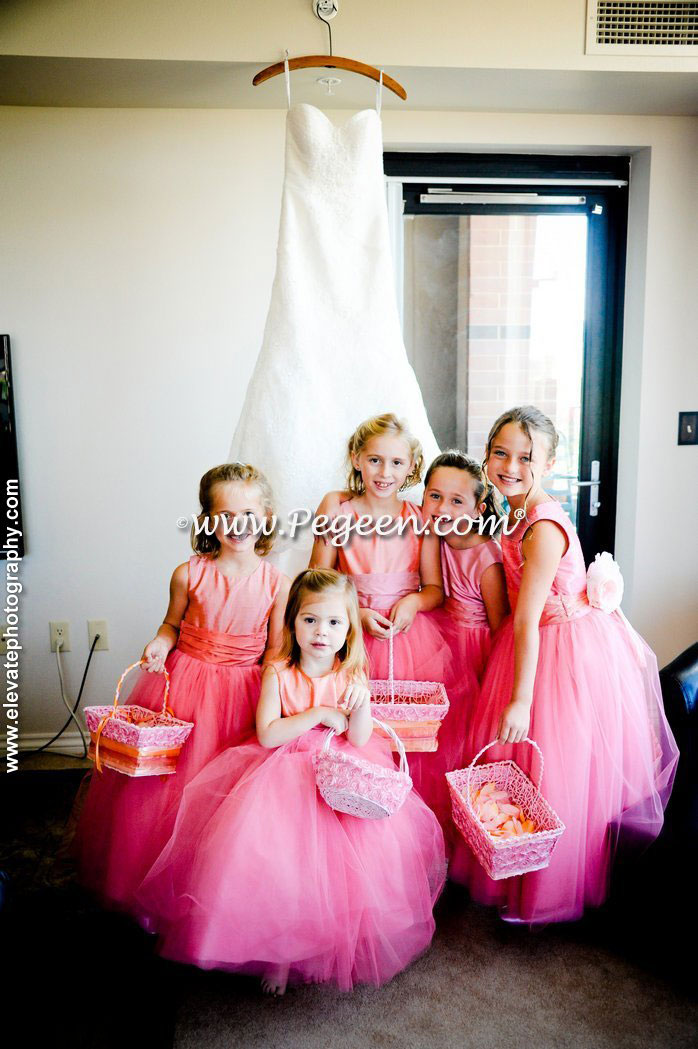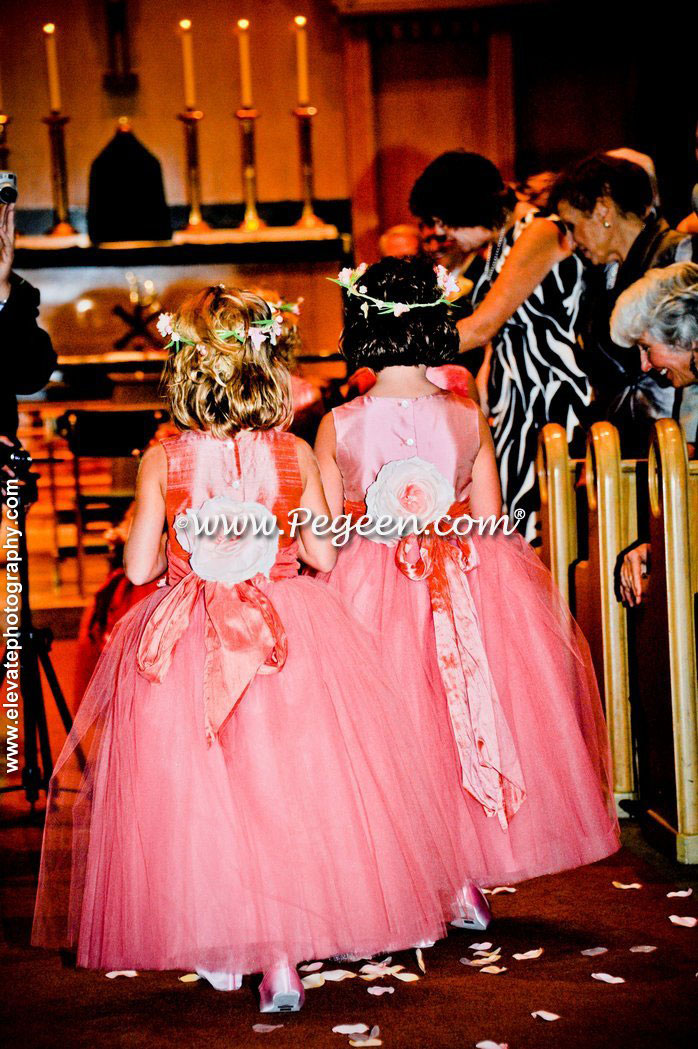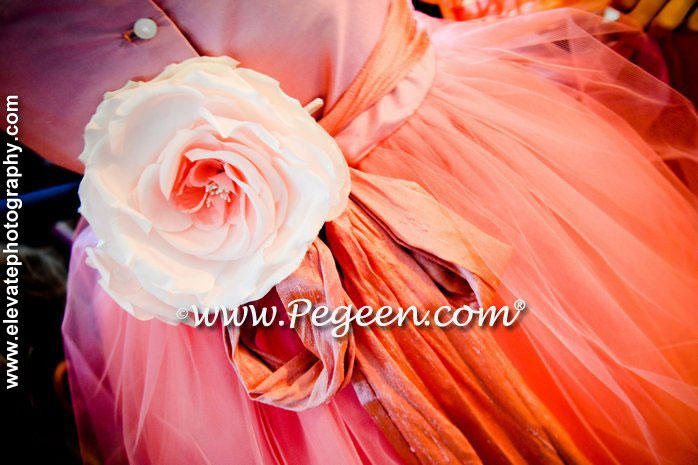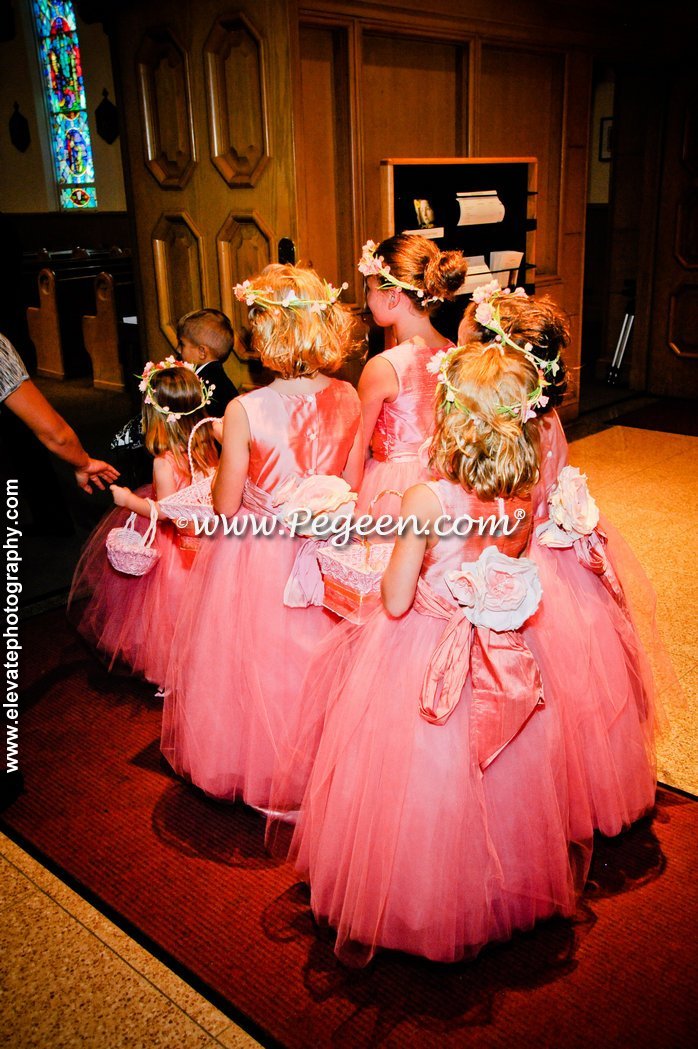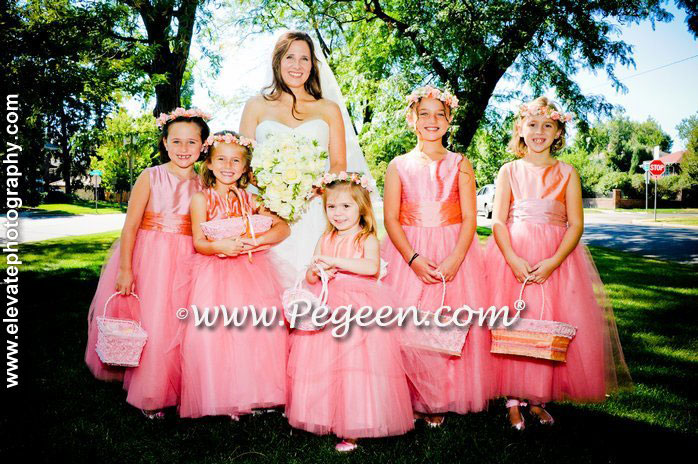 You can read more and see all the photos from the wedding by clicking the link. DETAILS