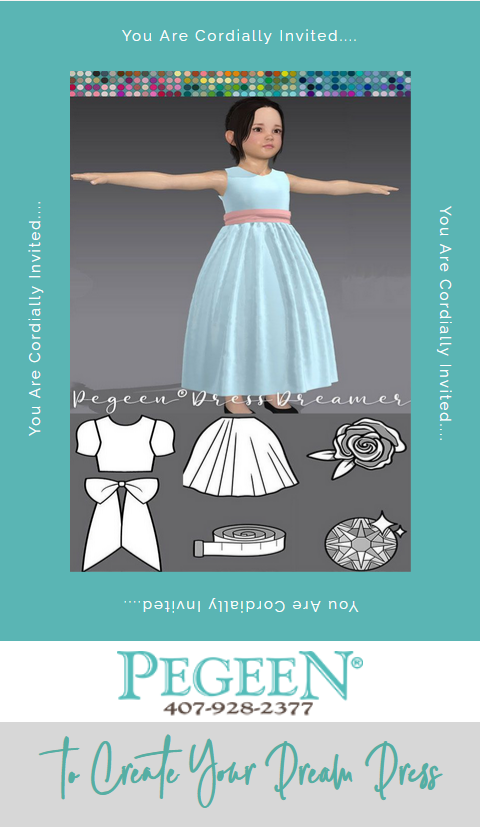 Our new version for the dress dreamer is here.
Imagine having the power to design your own custom dress, just like building a car, right on our website. It may sound too good to be true, but with Pegeen Dress Dreamer, it becomes a reality. This innovative tool empowers you to unleash your creativity and design a dress that is uniquely yours.
The Dress Dreamer takes customization to a whole new level. Not only can you choose from a vast array of colors, styles, accessories, and trims, but each time you play with the Dress Dreamer, it provides a real-time pricing for your garment. This means you can explore endless possibilities and create a dress that perfectly fits your budget and preferences. With up to 2.67 billion different combinations available, the options are truly limitless.
We're thrilled to announce that our latest version of the Dress Dreamer has undergone a complete overhaul, bringing you an enhanced and reimagined experience. Now, you can enjoy designing your flower girl dress in 3D, immersing yourself in a virtual world of colors, flowers, bling, and more. And that's not all! In the near future, we'll be adding even more exciting features to further enhance your customization journey.
At Pegeen, we take great pride in pushing the boundaries of innovation in the industry. We're proud to say that no one else has gone to the same extent as us in providing such an immersive and comprehensive customization experience. Our accomplishment is a testament to our commitment to offering you the best tools and options to bring your dress dreams to life.
The possibilities with the Dress Dreamer are endless. Want a heart-shaped back? No problem! Need a slightly different design for the junior bridesmaid in your party? The Dress Dreamer makes it incredibly easy to customize every aspect of your dress, ensuring it is tailored to your exact vision and specifications.
We understand that finding the dress of your dreams is an important part of your special day. That's why we've created this virtual way to design your dress, making the process effortless, enjoyable, and completely personalized. With the Dress Dreamer, you have the freedom to create a dress that reflects your unique style and captures your imagination.
As we continue to enhance the features of the Dress Dreamer, we are committed to bringing you even more possibilities and options to make your dress truly one-of-a-kind. This is just the beginning of a new era in custom dress design, and we're excited to have you on this journey with us.
So, what are you waiting for? Step into the world of Pegeen Dress Dreamer and start designing the dress of your dreams today.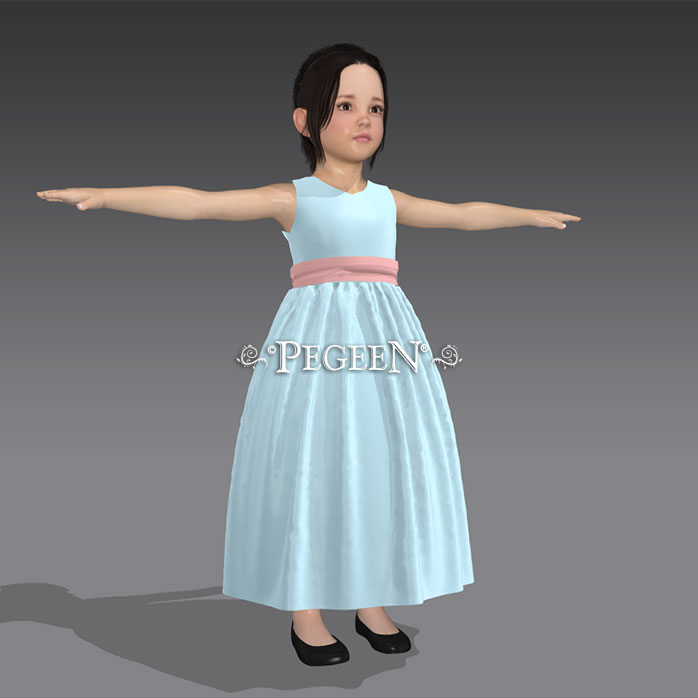 PEGEEN continues to enhance our Pegeen Dress Dreamer with new features, like the ability to add bling and more. If your creative juices are something that gets you going, try over 2.67 billion possibilities of color, style, trim, flowers,laces and more and create something truly unique.
Check our announcement on the side of the skyscraper where we made our announcement in Times Square to learn instructions.
Below are just a few that our customers have designed with our help. Click each image to read more. Then try your design skills in our Pegeen Dress Dreamer.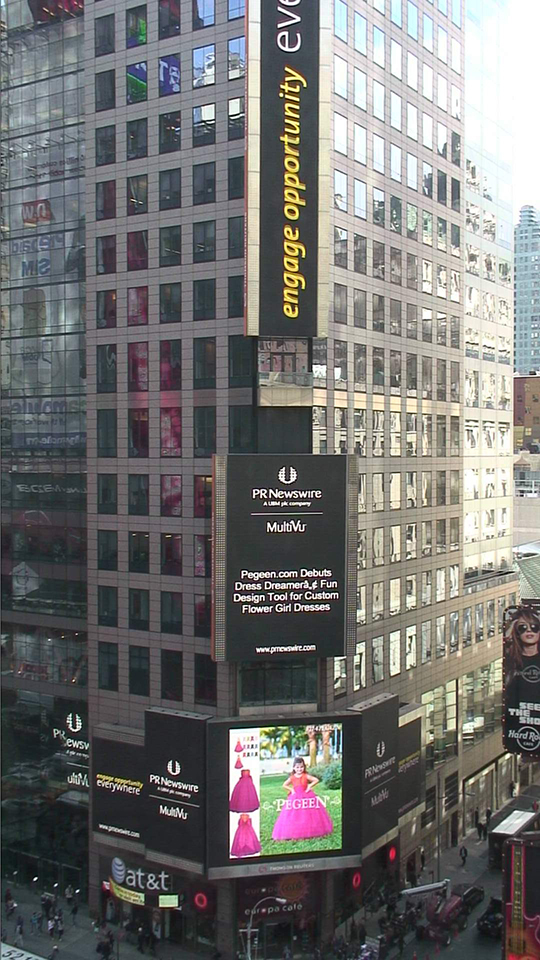 Below we featured flower girl dress is style 419 Silk, deep back, square neck, full skirt , flowers 200+ Silk Colors in mix or match choices. Sleeveless only, others options Ballet Length. Shown here with colors Bahama Breeze and Deep Sea with a waterfall of roses. Size 6 thru Plus Sizes, includes crinoline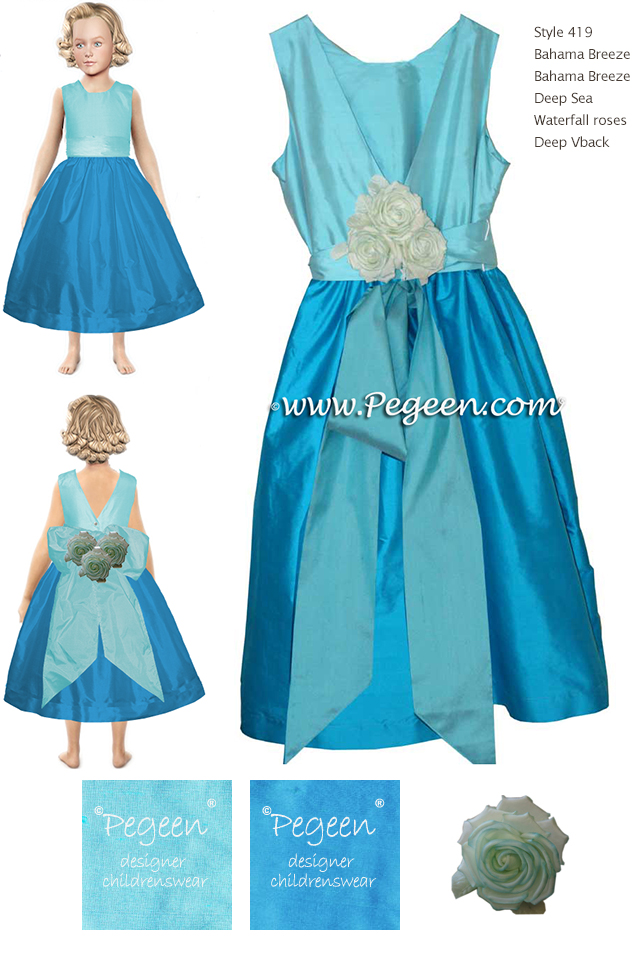 This featured flower girl dress is style 402 Silk Dress with Ruffled Sash. Lavender, Wisteria and A Tami Rose and Lilac Tulle.