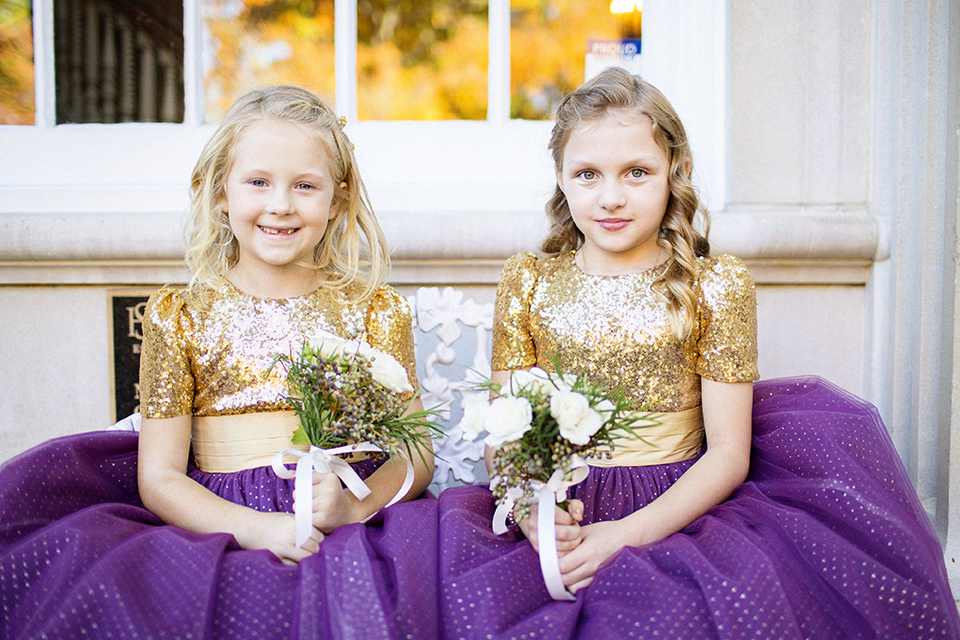 Tying the Knot in the Fall?
Planning a fall wedding?If you`re tying the knot this coming fall, and the bulk of your wedding details are reflective of the season, you should have your little attendants tie into your theme. For conventional looks (think Peter Pan collars and brown colors) you flower girl dress styles look great with ivory accents though you should make sure that coordinates with your wedding gown.In another post, we will highlight some of our favorite spring and summer looks but for now, we are looking to the fall.
When you think of fall colors, look to the multiple types of flowers perfect for your floral arrangements and pick colors to match. My favorite is the Dianthus as they range in colors from light pinks to deep plums and purples. The blooms are long lasting and very fragrant. Also popular flowers are Black-eyed Susans and coreopsis which range in colors of bronze, golds and yellows. Asters are in the range of blues, lavenders, pinks and purples and are a lovely contrast to mums which, in our opinion are not the sweetest smelling flowers for weddings. (In fact, I cant stand the smell). Beautyberries (purple) and coneflowers (also purple) look great in a bouquet especially when accented with Helenium in red! Lastly, if you want something really special with just about every color you can think of, snapdragons are our absolute favorite and look lovely with hanging Lobelia, a bright blue to ultraviolet!
Below, we highlight some of our favorite colors of silk that make for a smashing look for fall.
Instead, we are going to highlight some of the best fall fashions for flower girl dress colors and styles for what we hope will be the best wedding season ever!