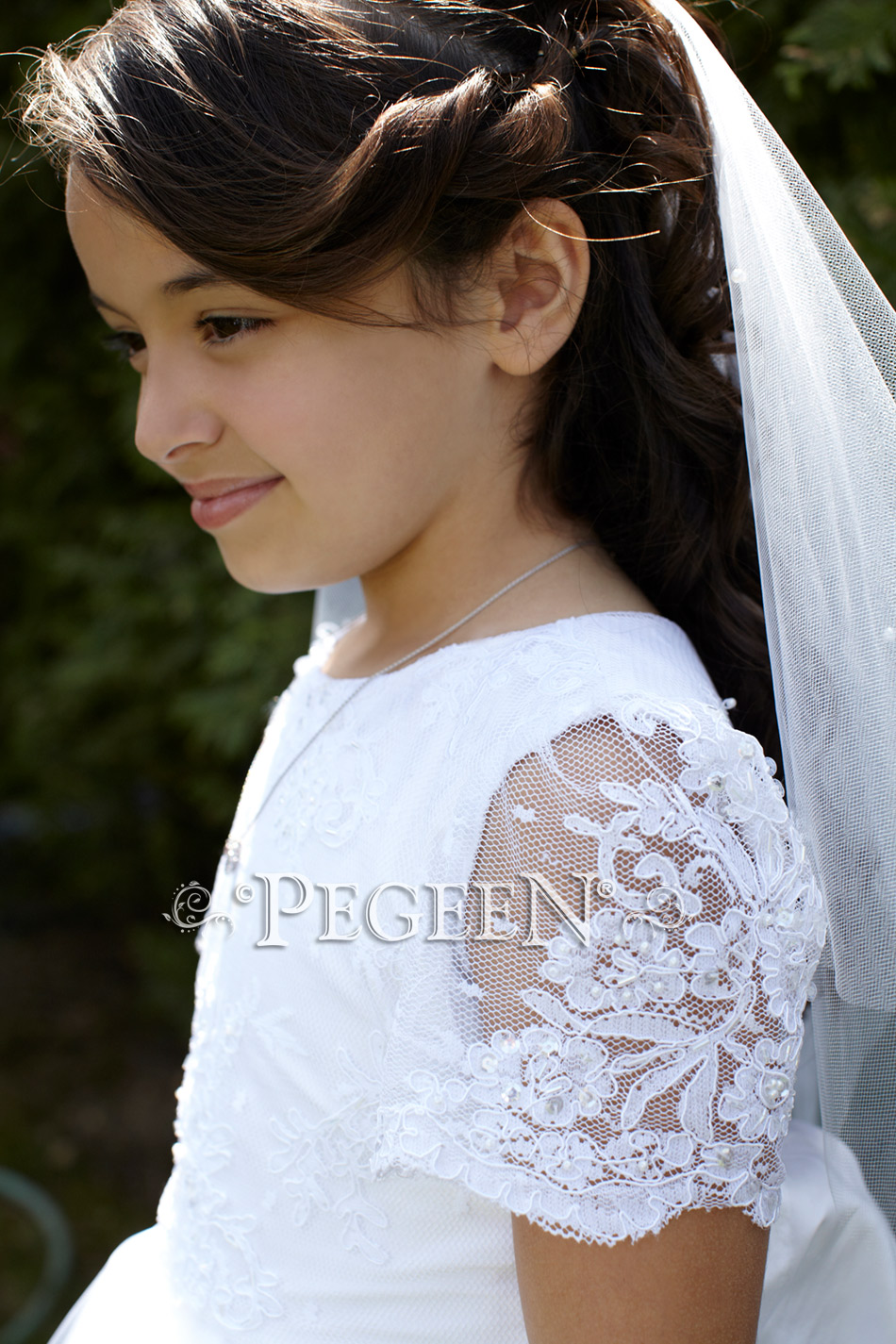 There is no denying the fact that the First Communion is a special day in the lives of every young Catholic girl. This blessed occasion is a milestone that will be etched in their memories and remembered for the rest of their lives. To make this particular day even more memorable, the First communion dress you choose for your daughter plays a crucial role in it. An important note: We only allow one of each style per parish so no one has the same dress on. Order early to advoid missing out on your favorite dress for your daughter's communion.
However, you can't just purchase any old dress for this special occasion. There are certain rules and guidelines that you must keep in mind while looking for that memorable First Communion Dress. So, to help you out with this happy process, we have come up with a list of things you must consider when you are on the lookout for the best First Communion dress for your daughter.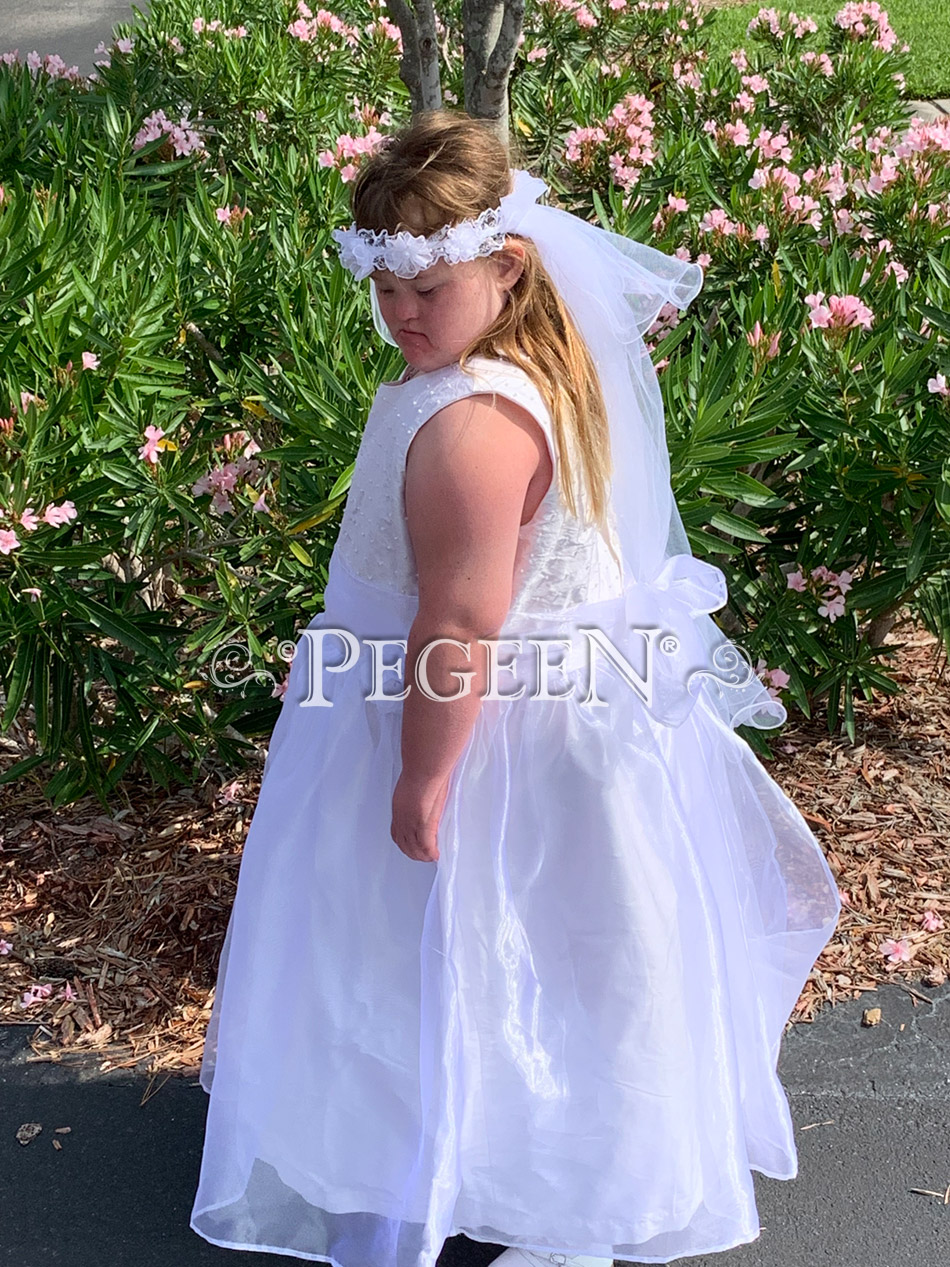 • Follow the dress code: Since a First Communion is a religious sacrament, you must ensure that your daughter is dressed conservatively for the event. So, first things first, determine if there is some kind of a dress code set for the event. If that's the case, then make sure that it is respected without exception. Usually, the church is the one that dictates this dress code for the special occasion, which is conveyed to the parents of the daughters who are attending the ceremony. Although white was mandatory for many years, some churches now allow ivory dresses.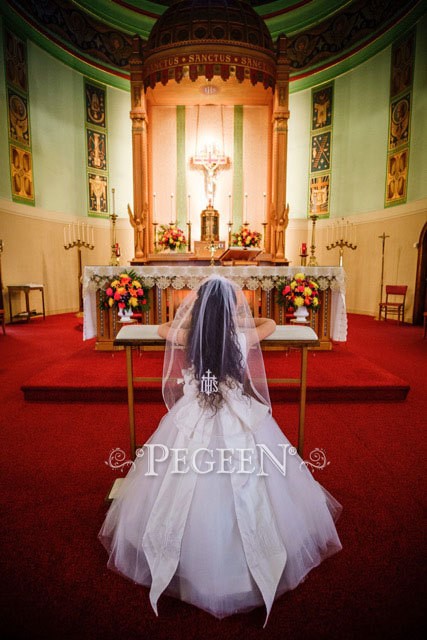 • Consider the personality of your daughter: Once you know the dress code for the event, the next thing you should consider is the personality of your daughter. Every girl is different and unique from the others and has her own tastes when it comes to dresses or any kind of clothing for that matter. Hence, it is important to ensure that your daughter not only likes her dress but also feels comfortable wearing it. Make sure that you do not force her to wear something that she doesn't like and is going to be picking and tugging at during the day. If she is left uncomfortable during the day of the event, she would remember the day for the wrong reasons.
• Dress design and your culture and family traditions: As the First Communion is known to be a religious and sacred ceremony, it is only understandable to take into account the traditional practices of both your family and culture, when selecting the perfect dress for your daughter. There are some cultures that prefer to go with dresses with minimal embellishments, while some cultures prefer to go for a bit more fancy and elaborate design on dresses. You know your culture, pick your daughter's dress accordingly.
• The right fabric: This is perhaps the most critical ingredient in the creation of your dress. The fabric must marry the style, don't insist on satin if you want a full, puffy dress. It is very heavy and will cling to your child's shape, so it simply won't work. It also stains very easily. Silk is a better alternative, if it does get a little spill or a bit of food on it, it can be washed out with a little soap and water. A majority of First Communion dresses are usually made of formal fabrics such as linen, silk, satin, organza, chiffon, and so on. So, if you choose to go with any one of these, you would be fine. Simple, less formal cotton can also work very well. Eyelets have charm and a traditional look that can give your child a feeling of being in a dress from her grandmother's treasure chest. By taking the above-mentioned things into consideration, you are most likely to find the ideal dress for your daughter's First Communion ceremony and make the event memorable for everybody.