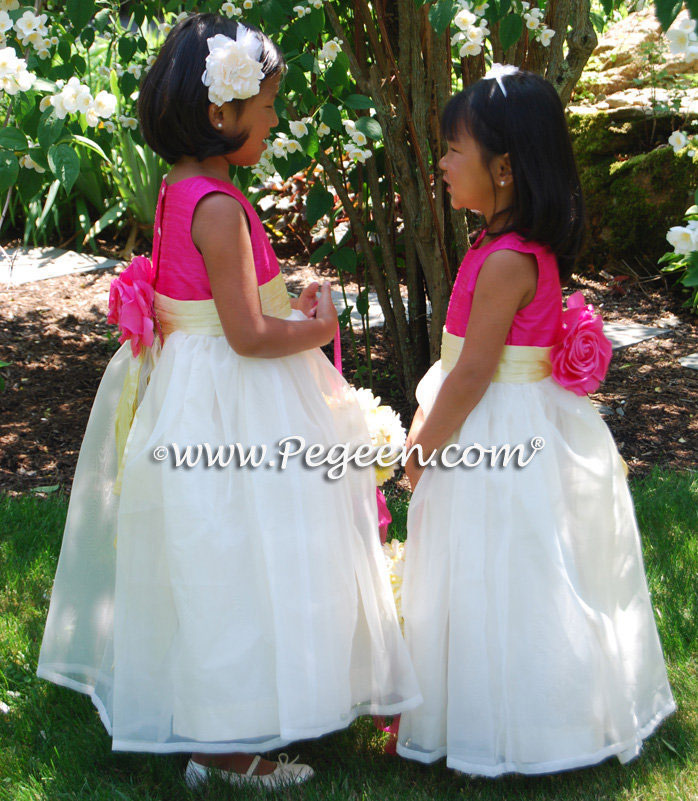 These adorable flower girls are having the time of their lives at the couple's wedding. Why wouldn't they? Their silk flower girl dresses are made in shamrock green and purple thistle and trimmed with the most realistic of roses in the back bustle. When we first started Pegeen, we offered 20 colors of silk. That was 40 years ago! Now, we offer over 200 colors of silk ALL of which can be in mix and match colors. You want a purple dress with an orange sash and a pink skirt - plan away. OH and you can use our Pegeen Dress Dreamer to combine and colorize your choices for your flower girl dress and price it out before your purchase. Just click DRESS DREAMER in the menu above.
In the meantime, we always suggest you head on over to our silk swatches and order them but before you do, scroll down and see some of our favorite flower girl dresses.
Our goal at Pegeen is to always fulfill your dreams of the perfect wedding with some pretty different color combinations and by far, this first wedding was one of our top five choices done in key lime and thistle in style 383 as is the hot pink and lemon yellow silk and organza dress above. Click any photo to order the dress or see more details.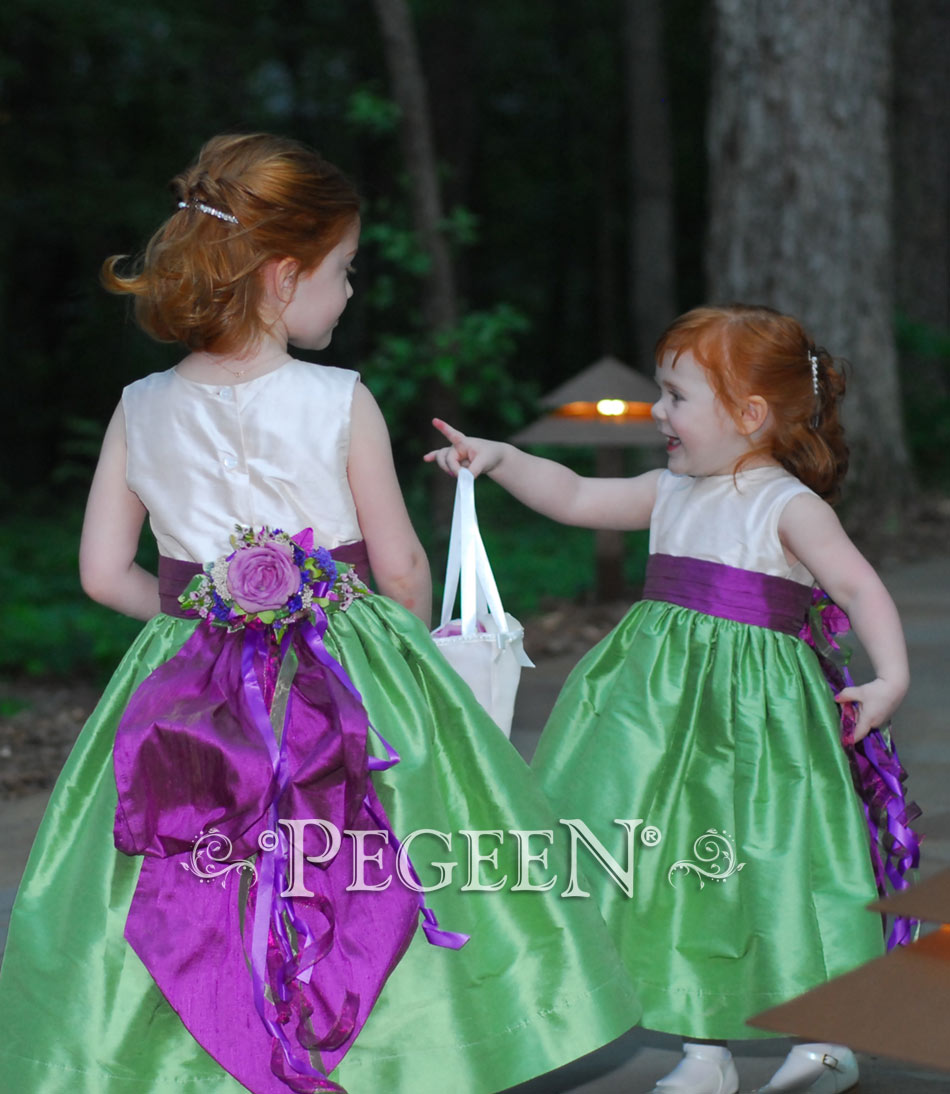 We have hundreds of flowers, trims including various rhinestones and more, that can be found on our Trim section. You also can choose from dozens of tulle colors and moreover, we can give you the choice of layering up colors in a variety of colors to make even more color combinations. Scroll down below on this page to see some examples of that very thing. Believe us when we say, "anything but a white dress" and remember, Pegeen offers over 2 billion color combinations when you design through our Pegeen Dress Dreamer. Go ahead, try it out.