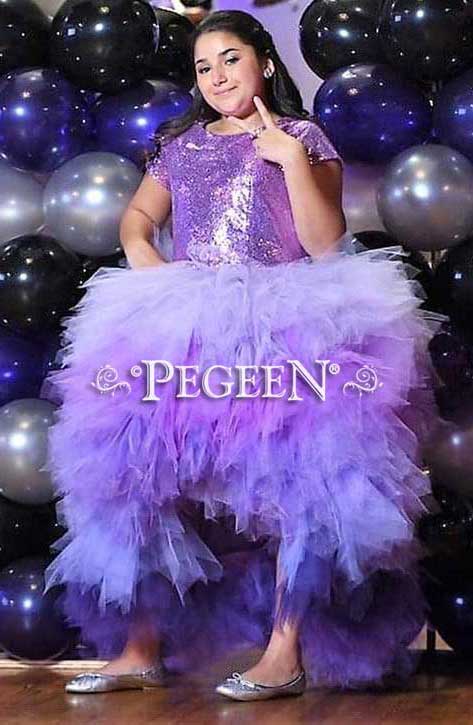 Let's get busy creating a fun dress for her Bat Mitzvah
High-Low Ombre Tulle dress for a Bat-Mitzvah, Custom designed Bat Mitzvah dress in purple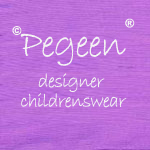 Silk colors used for this ombre tulle Bat Mitzvah dress were: Deep Purple, Lilac, Amethyst Light Orchid and Grape Tulle with Amethyst silk and Amethyst Sequins

Our purple ombre tulle and sequinned Bat Mitzvah dress was created for a very special evening for a young lady that had to wait for a Covid safe date. I can't imagine how that would feel but she sure looks like she celebrate that night. We started with a light lavender sequinned bodice and on our cutting table, all the purple colors of tulle we could find from 3 different suppliers of tulle including from Turkey. It wasn't an easy day at the cutting table but we had cut over 700 squares of tulle and modified the skirt to be a high-low skirt. Pegeen Couture dresses start at $200.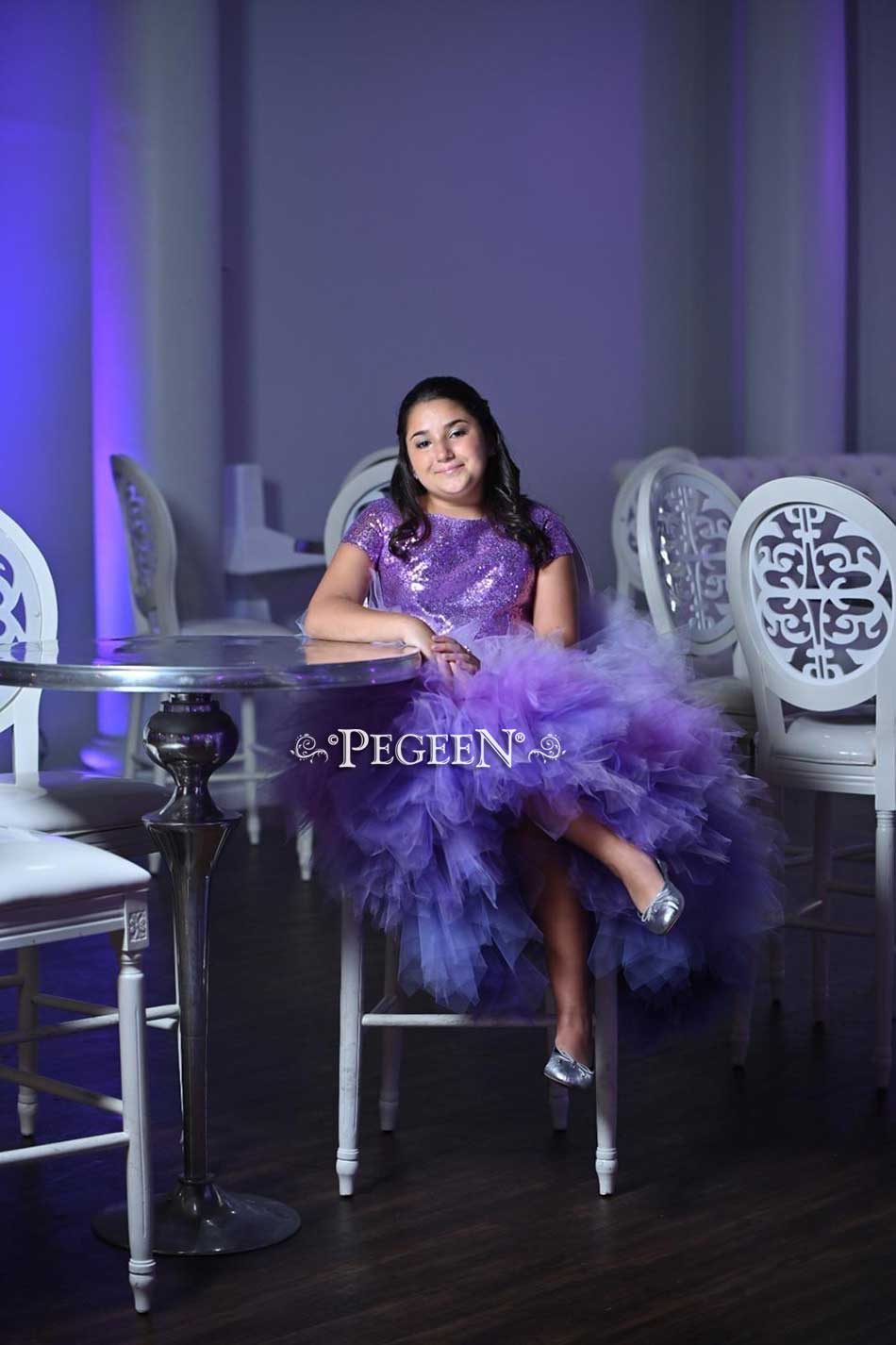 A wavy rhinestones topped off with a silver spun tulle skirt completes the look.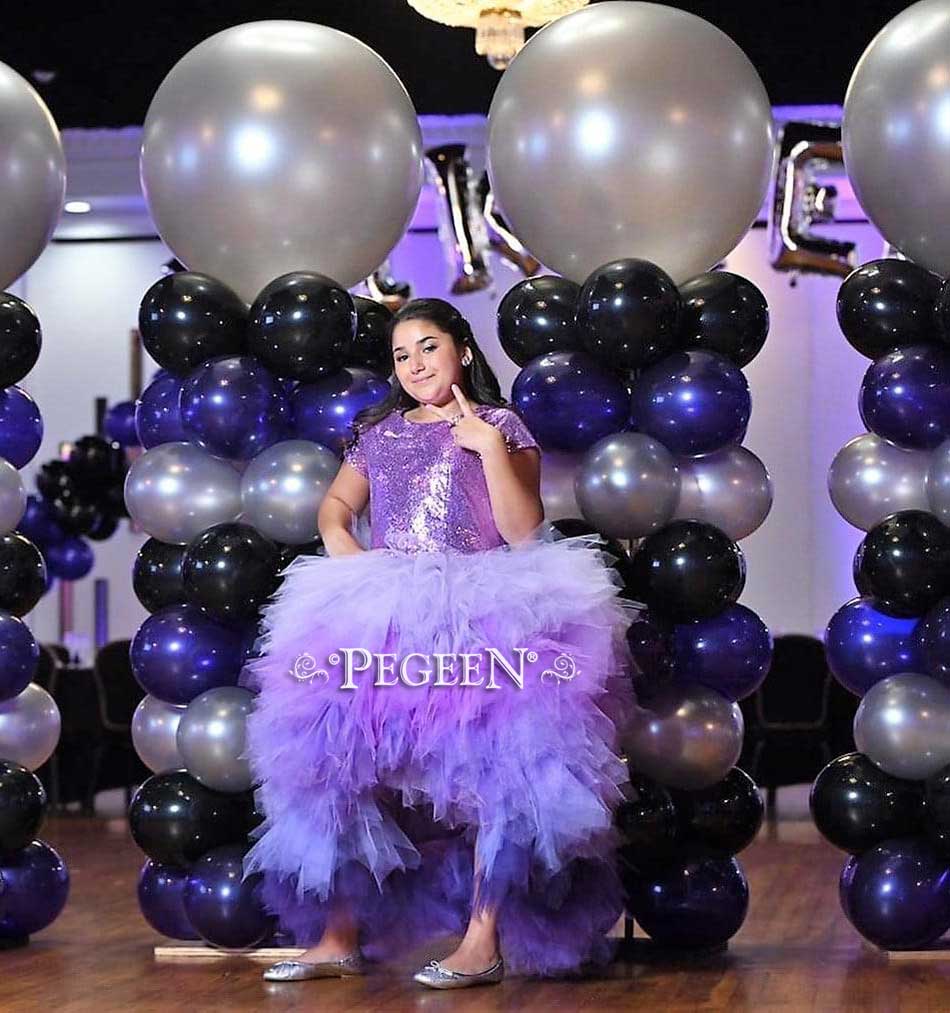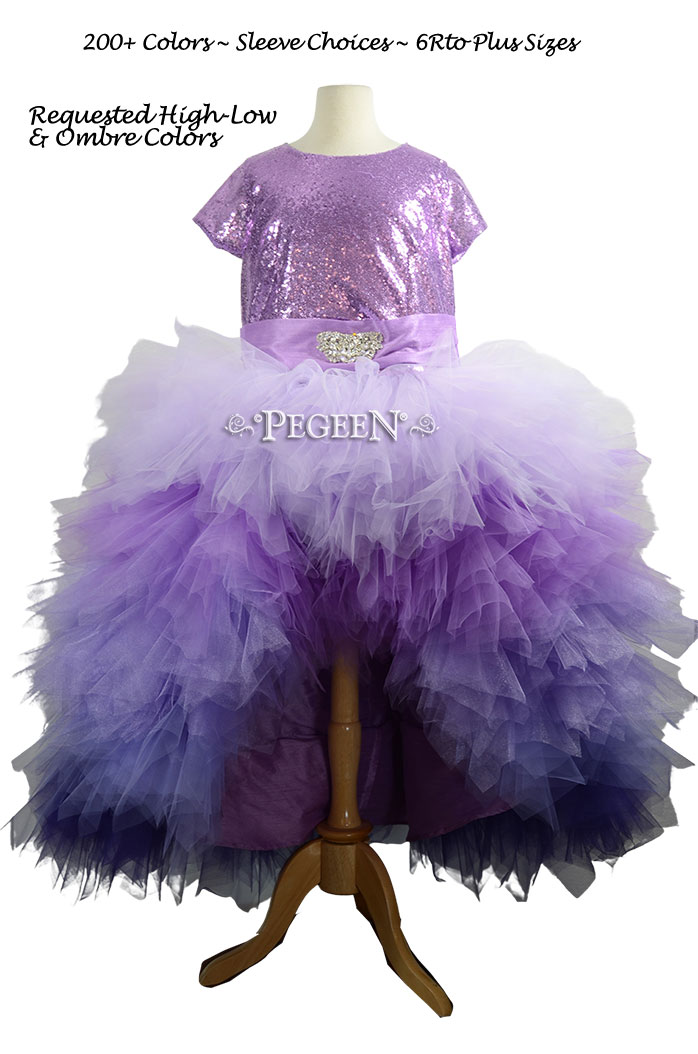 At the end, we decided to make covered buttons in various shades of purple to compliment the ombre.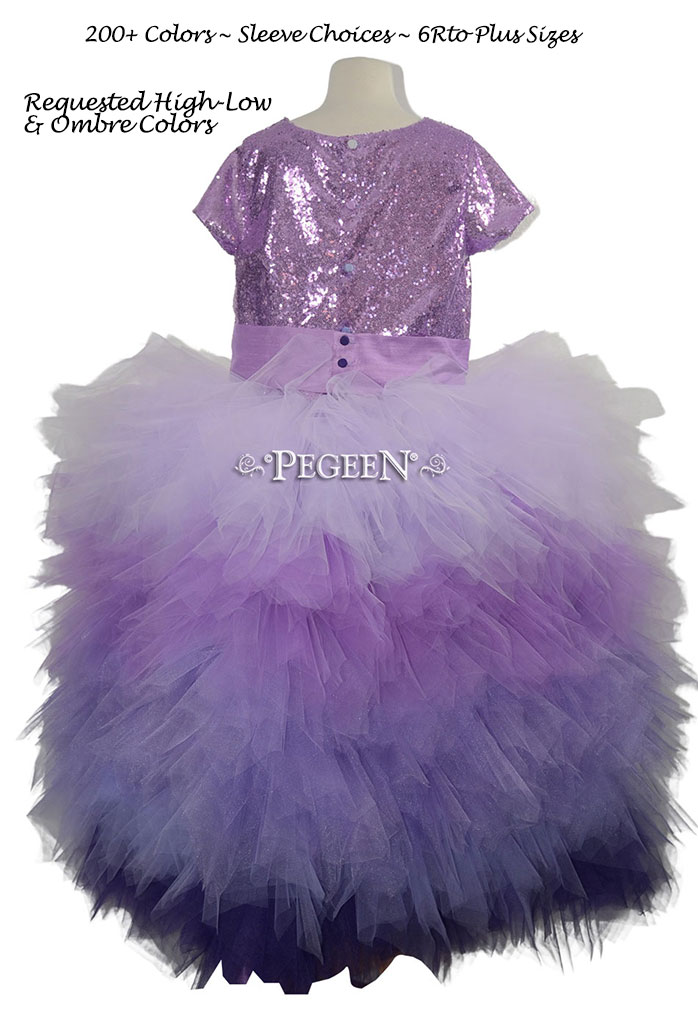 Try our Pegeen® Dress Dreamer™ and create your own style! Just a reminder – although we sell exclusively online, if you are visiting Orlando, we are located just 1.25 miles from Disney World. Call to visit our factory or design studio. Appointments required. 407-928-2377