2016 Garden Flower Girl Dress of the Year Style 698
These flower girl dresses were perfect for this Garden Wedding of the Year
Our 2016 Garden Flower Girl Dresses of the Year | Pegeen
Pegeen Style 698

CHARLOTTE from the Regal Collection Style 698
Indulge in the timeless elegance of our Cotillion or Flower Girl Dress, a vision in Beaded Alençon Lace available in classic white or ivory, adorned with an antique flower. This exquisite gown pays homage to the sophistication of Princess Kate's flower girl dresses, featuring a pleated gore skirt that exudes regal charm. The V-Back adds a touch of modern flair, while the bustle, trimmed with two real silk flowers, imparts a delicate and romantic finish. Personalization takes center stage as you can choose up to three colors for the bodice, skirt, and sash, with a palette offering over 200 mix-and-match choices, ensuring the perfect complement to your wedding theme. The mother of pearl button closure adds a classic touch, and the ballet length of the skirt, hovering just above the ankle, enhances the dress's graceful silhouette.
Options abound for customization, allowing you to tailor this enchanting dress to your specific preferences. Opt for short sleeves or a sleeveless tank, with the flexibility to choose 1/4 cap sleeves, as demonstrated by this particular gown (optional +15). Further choices include longer sleeves or additional floral embellishments, each available at a slightly higher price. The meticulous craftsmanship extends to accommodate various sizes, ranging from Infant through Plus Sizes, ensuring that every little girl can embody the enchantment of this gown. The attached crinoline/petticoat and silk lining add an extra layer of luxury, creating a dress that is not just a garment but a work of art.
In the world of flower girl dresses, the Cotillion stands as a symbol of timeless beauty and personalized elegance. Inspired by royal aesthetics and crafted with meticulous attention to detail, this gown invites you to explore a myriad of options, from color choices to sleeve styles. Elevate your wedding with the enchanting allure of this dress, designed to make every little girl feel like a princess.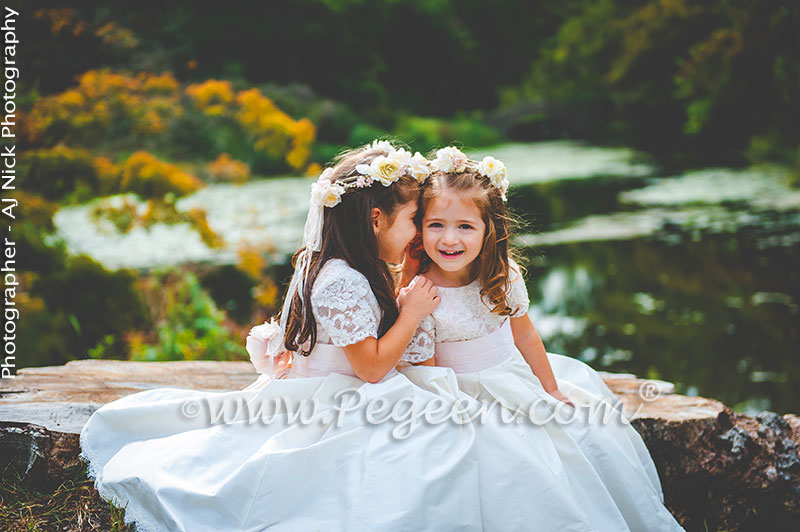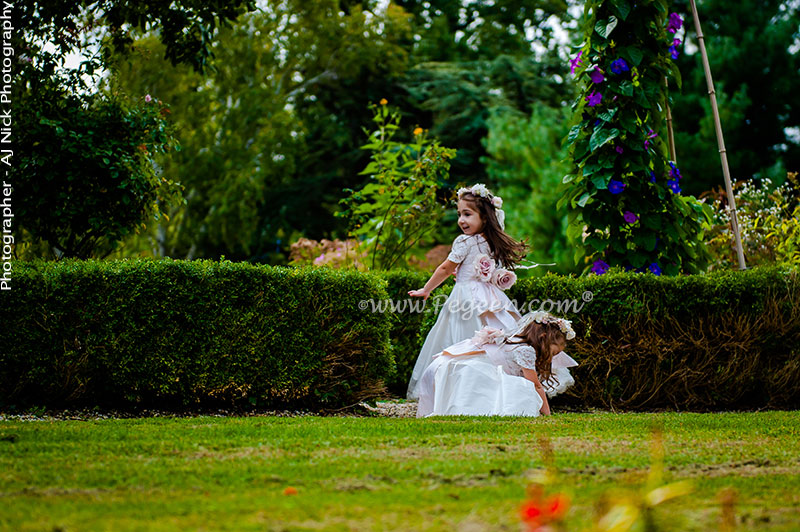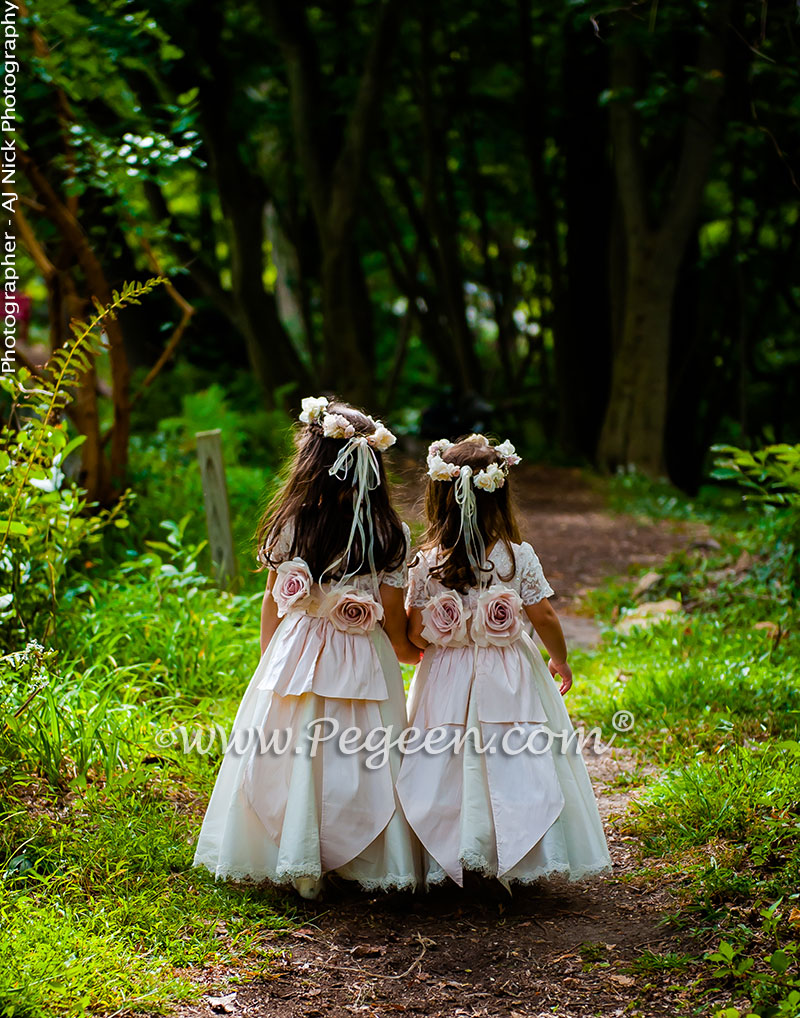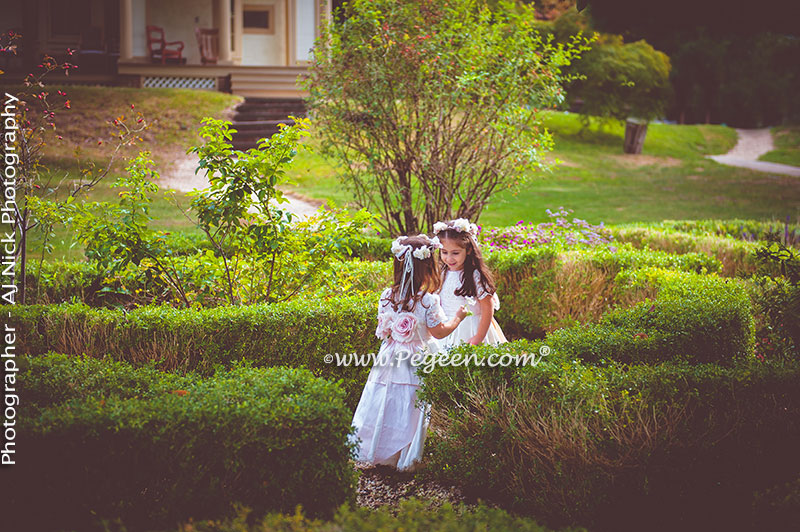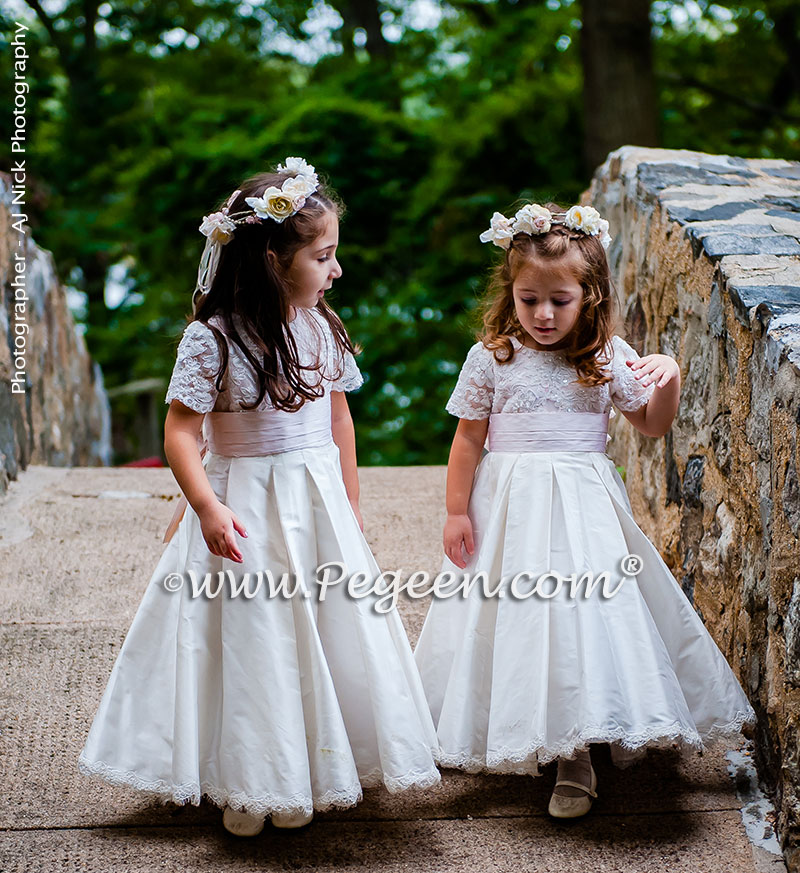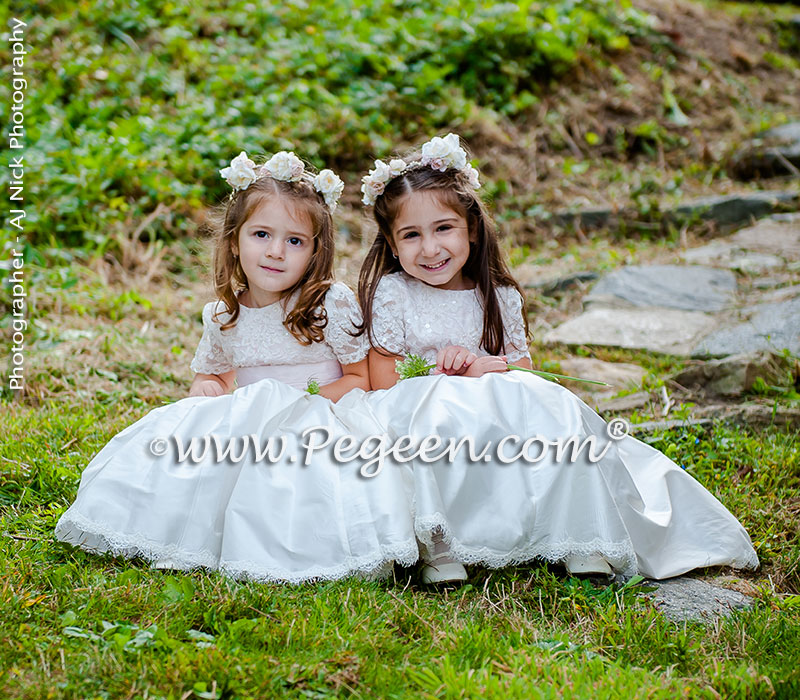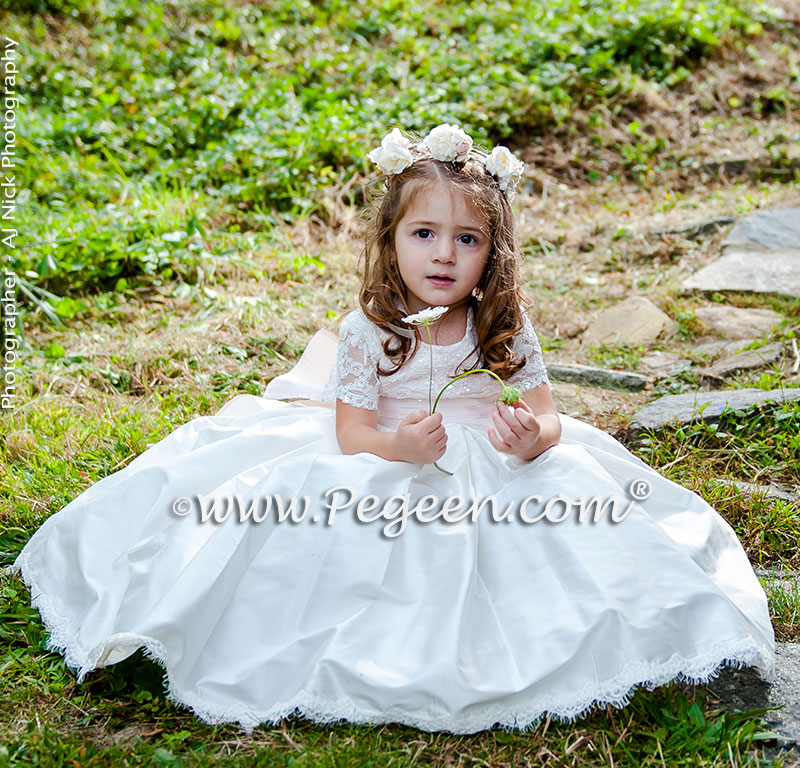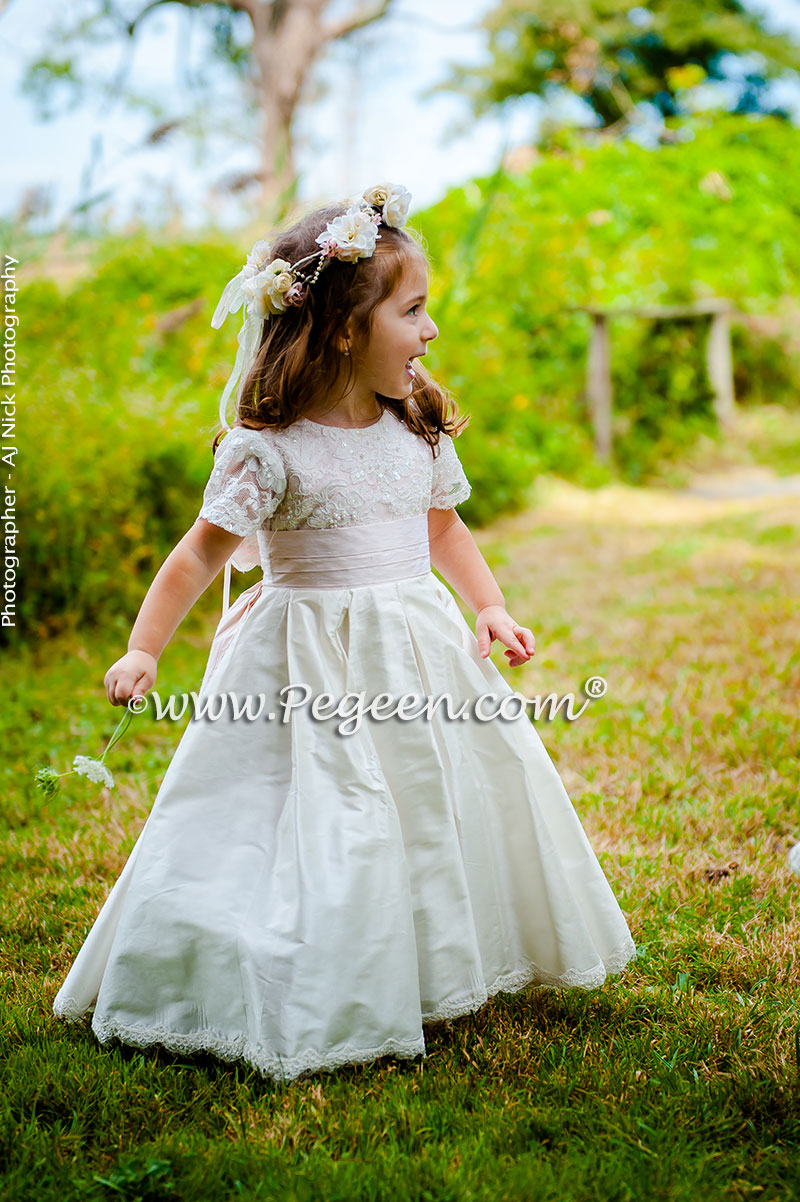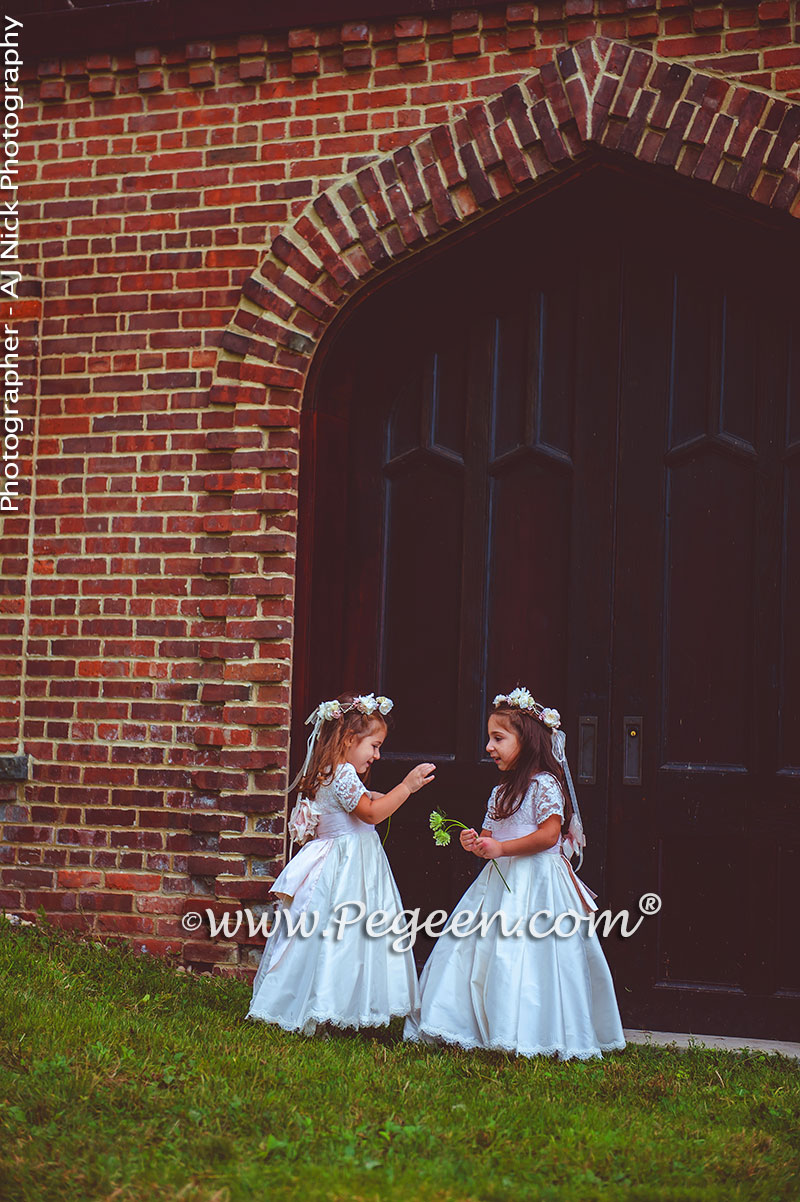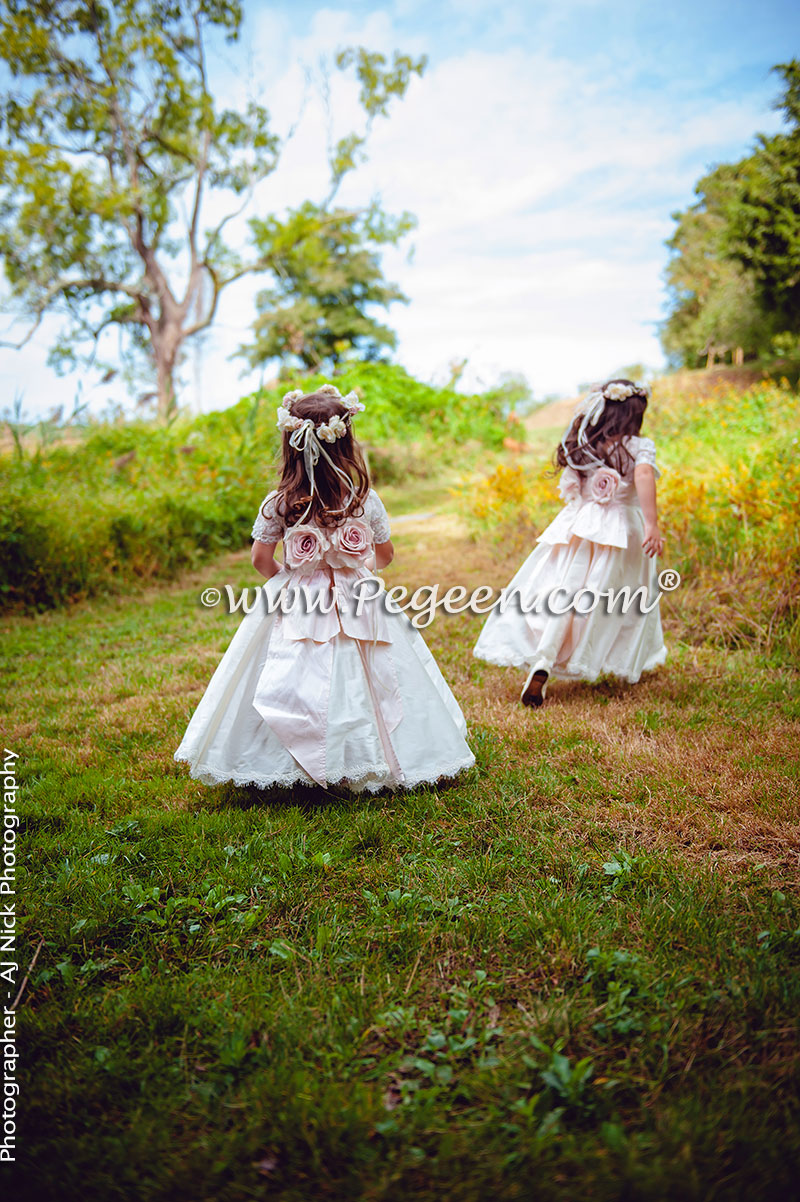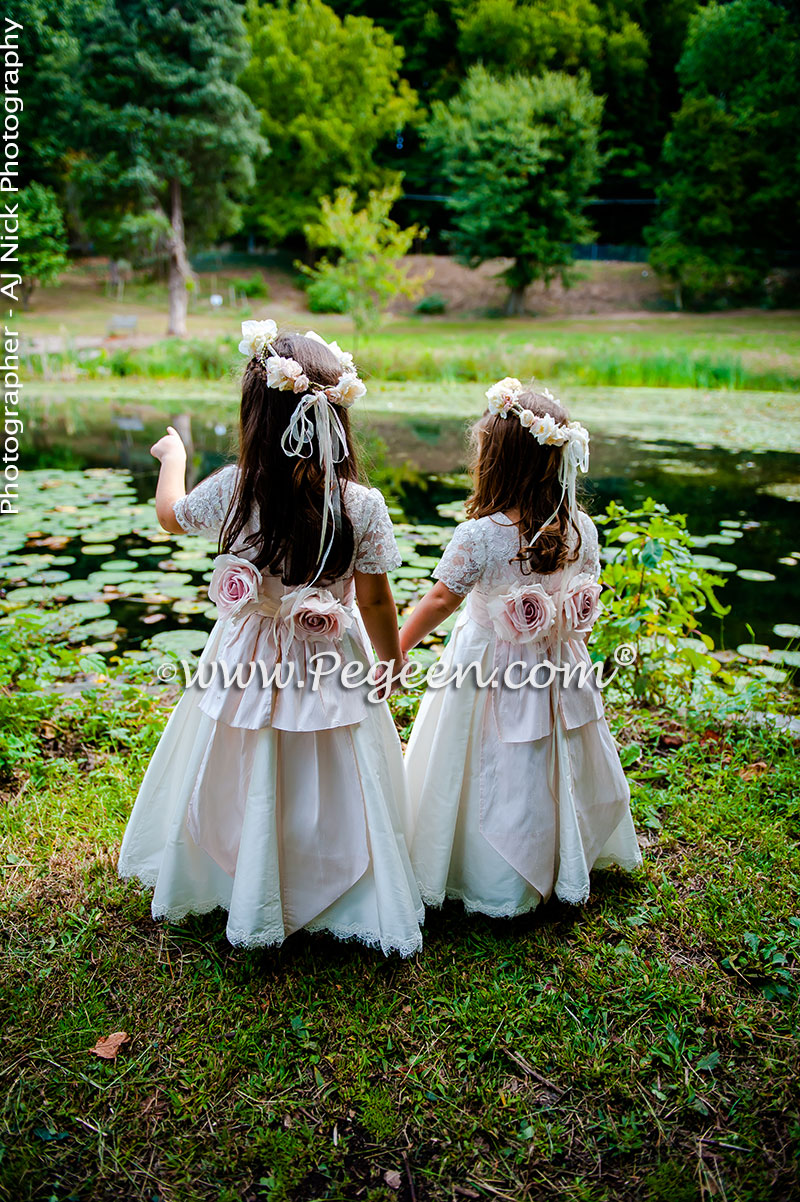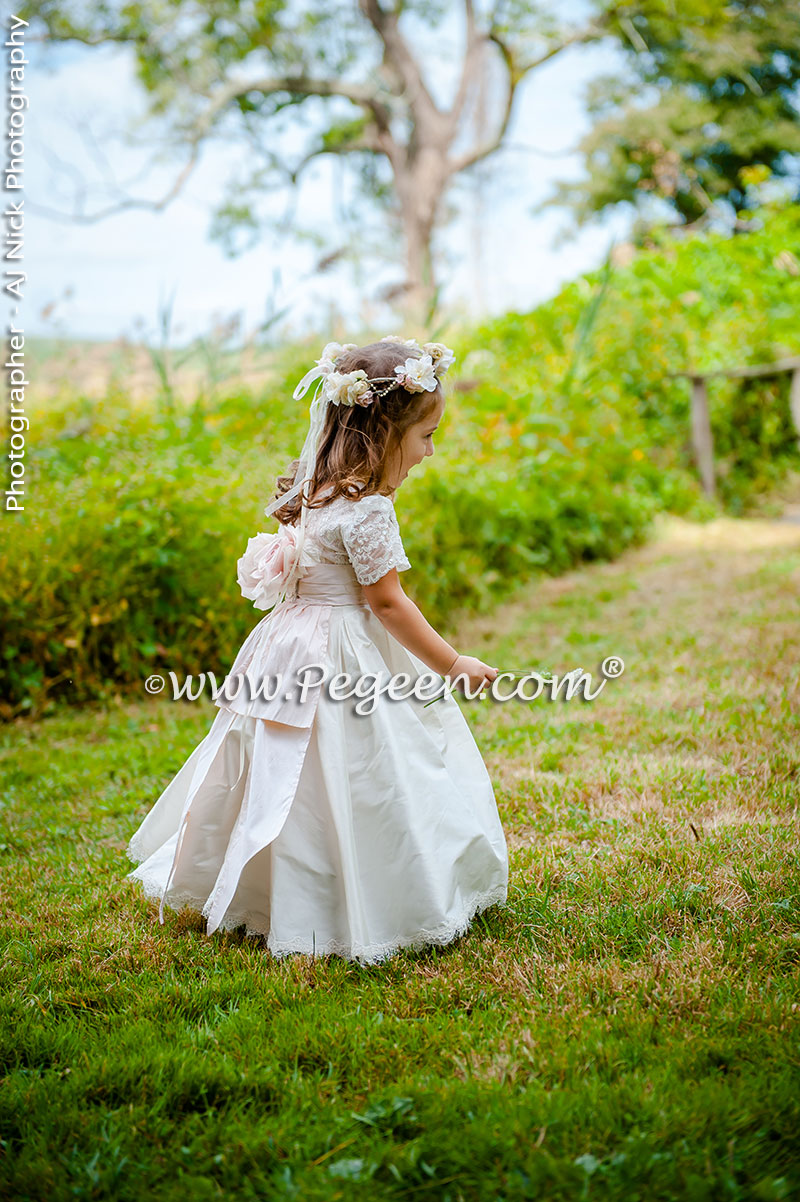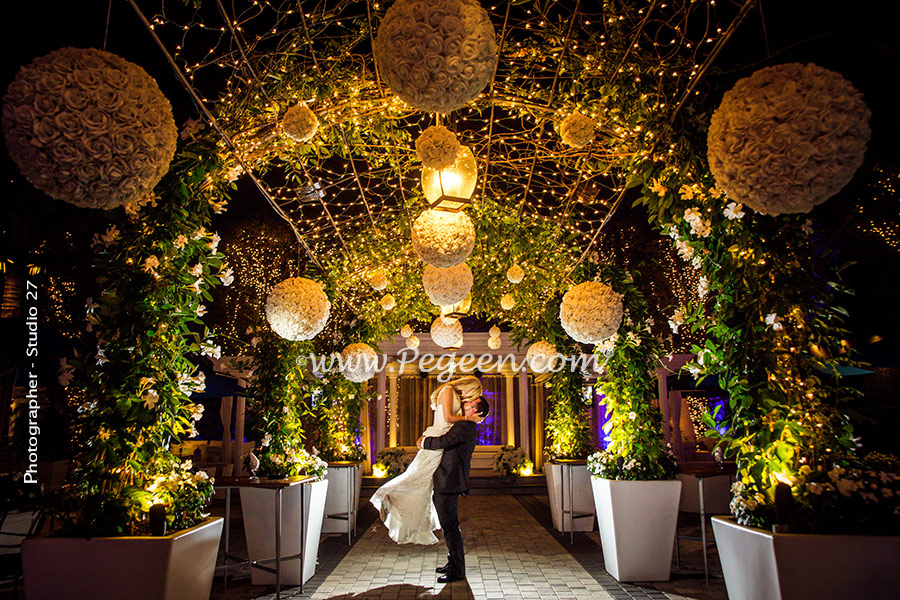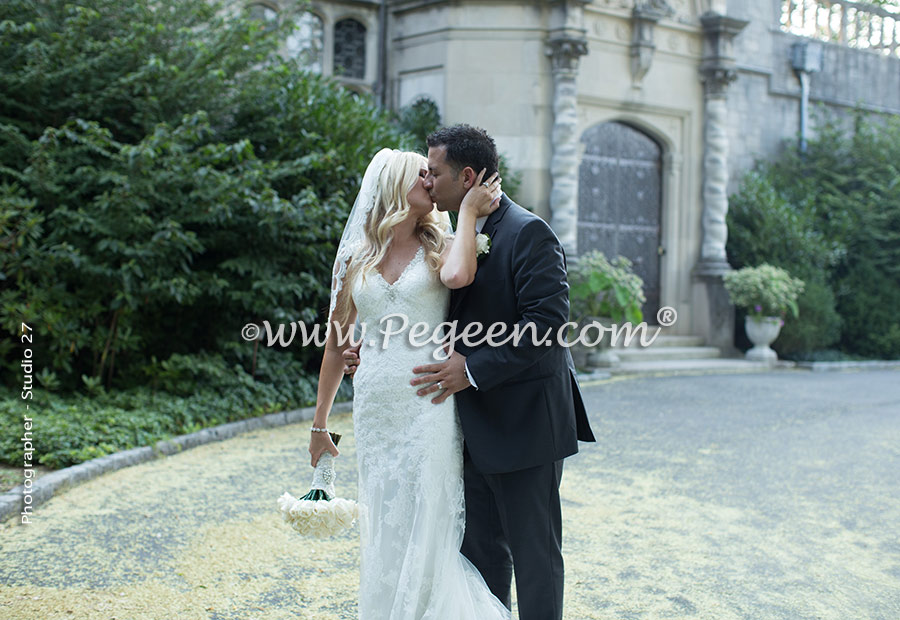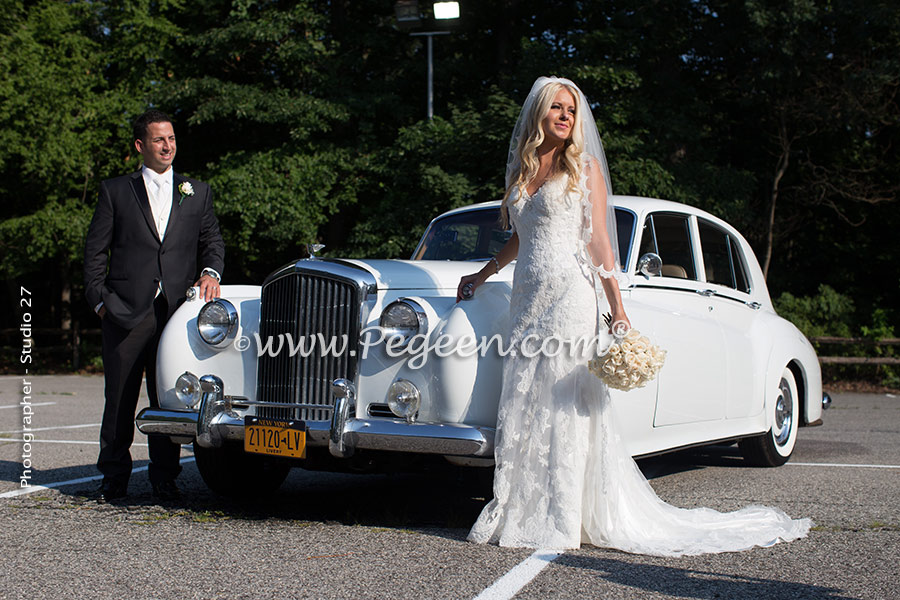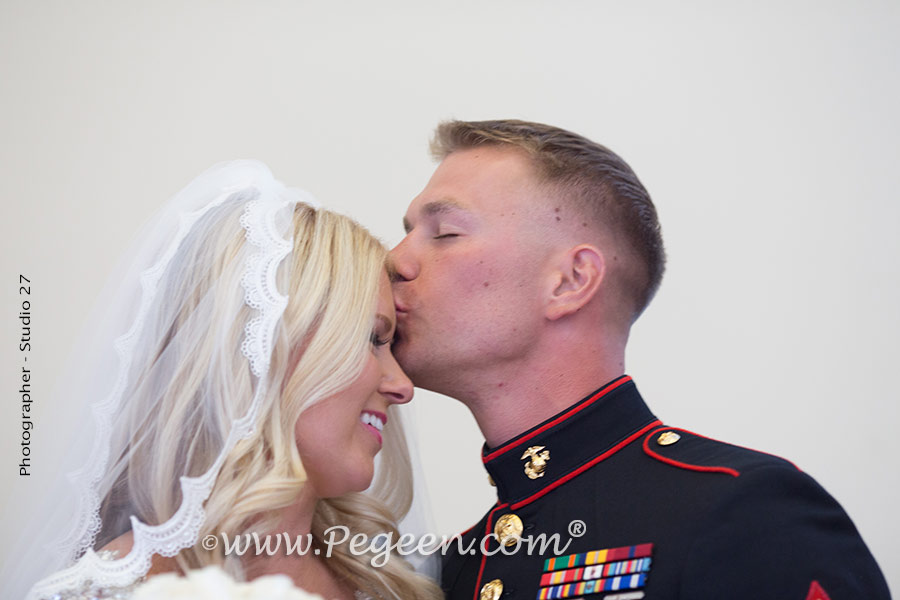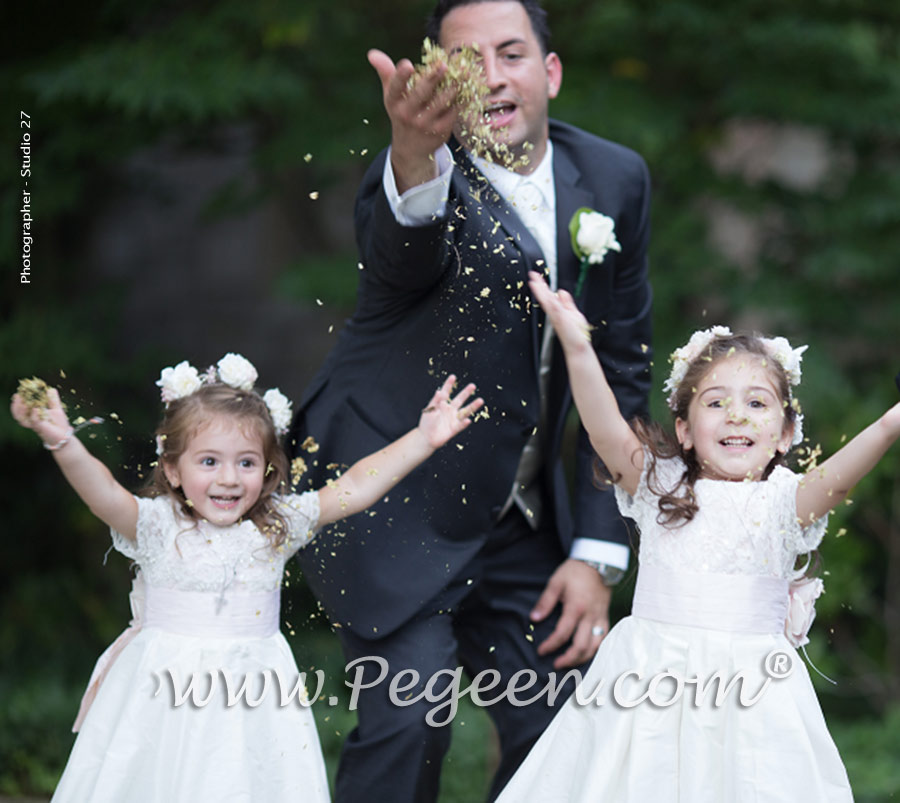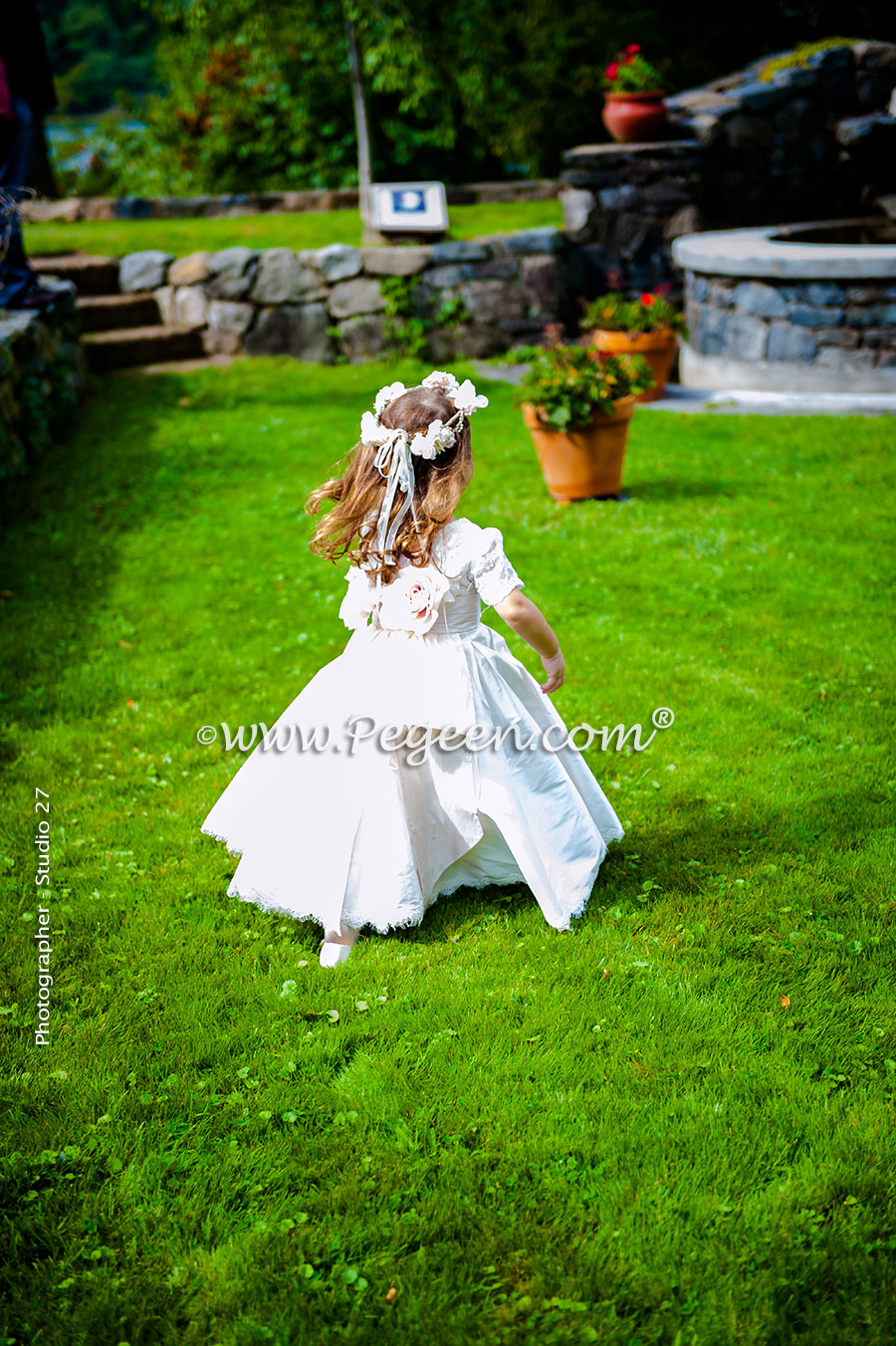 We loved this wedding! Imagine the bride's surprise when she was surprised by her Marines brother whom she thought was denied leave for her wedding!!

Every year my boyfriend and I would take a trip to Montauk, New York to celebrate our anniversary. On our fifth anniversary, my boyfriend surprised me with a beautiful ring on the cliffs at Camp Hero, overlooking the Atlantic Ocean. We celebrated with dinner and cocktails along the beach.

Both coming from large families, we knew it would be easy for us to choose our bridal party. We asked our families which included our beautiful flower girls, Victoria and Valentina to be a part of our special day. I envisioned our nieces in a beautiful lace dress, with similar detail to mine.

When I found out my brother George, who is a Sergeant in the Marines was denied leave for my wedding, I was heartbroken. With less than a year to plan, time flew by and the night before our wedding quickly approached. It was 1:00 in the morning, when I was in my bedroom and my cell phone rang. It was my brother and he told me he loved me and wanted to wish me an amazing wedding day, although he didn't have much time to talk because he was going into the field. Before I knew it, my brother's arms were wrapped around me. It felt unreal. I went to sleep the night before my wedding feeling so complete. It was such an incredible feeling.

The most important day of our lives was finally here! We began the day exchanging vows at St. William's church, where I was baptized. Shortly after, we went to Planting Fields to capture beautiful memories. Finally, we went back to our reception hall, Chateau Briand, to celebrate and dance the night away. It was such an amazing day and night being surrounded with our favorite people in the world. Just when we thought everything was over, we were headed off on our honeymoon to begin our new life together as Mr. & Mrs.!

Every year my boyfriend and I would take a trip to Montauk, New York to celebrate our anniversary. On our fifth anniversary, my boyfriend surprised me with a beautiful ring on the cliffs at Camp Hero, overlooking the Atlantic Ocean. We celebrated with dinner and cocktails along the beach.

Both coming from large families, we knew it would be easy for us to choose our bridal party. We asked our families which included our beautiful flower girls, Victoria and Valentina to be a part of our special day. I envisioned our nieces in a beautiful lace dress, with similar detail to mine.

When I found out my brother George, who is a Sergeant in the Marines was denied leave for my wedding, I was heartbroken. With less than a year to plan, time flew by and the night before our wedding quickly approached. It was 1:00 in the morning, when I was in my bedroom and my cell phone rang. It was my brother and he told me he loved me and wanted to wish me an amazing wedding day, although he didn't have much time to talk because he was going into the field. Before I knew it, my brother's arms were wrapped around me. It felt unreal. I went to sleep the night before my wedding feeling so complete. It was such an incredible feeling.

The most important day of our lives was finally here! We began the day exchanging vows at St. William's church, where I was baptized. Shortly after, we went to Planting Fields to capture beautiful memories. Finally, we went back to our reception hall, Chateau Briand, to celebrate and dance the night away. It was such an amazing day and night being surrounded with our favorite people in the world. Just when we thought everything was over, we were headed off on our honeymoon to begin our new life together as Mr. & Mrs.!

Vendors:

Hair & Makeup- Metromodes

Photography/Videography- Photography Studio27 | Massapequa, NY

Flowers- Flowers by Emil

Limo-M & V Limousines

Church-St. Williams

Reception Hall Chateau Briand Carle Place, NY

Pegeen Flower Girl Dress Company ~ 9147 State Rd 535 Orlando, FL 32836 ~ Shipping World Wide Since 1982