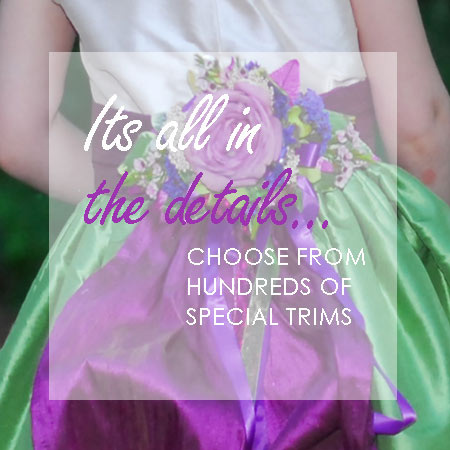 As a tradition, the brides are asked to wear white at their weddings. People say it is auspicious and brings happiness in couples' lives and the tradition started with Queen Victoria. But, there is no such tradition or rule for flower girl dresses. At Pegeen.com we say, "Anything but a white dress".
To create a mini version of them, the brides may choose a white flower girl dresses. However, we feel it should be the bride's day and encourage our customers to choose a color, plus it makes it a bit more exciting and personal for your guests. According to fashion experts, flower girls can wear all sorts of colors and it won't spoil anything. Surprisingly, the overall impression will elicit the ohhs and ahhs from your guests.
Ivory flower girl dresses
If you are very much into white and don't wish to differ much from your bridal attire, you should choose ivory-colored flower girl dresses like our toffee or suntan. You can opt for beige or champagne colors. These are very similar or close to white.
To keep up with the tendency of matching flower girl's dress with the color of the bridesmaid dresses, you should choose ivory embroidered lace flower girl dress and add a sash similar to bridesmaid dresses' color. It will bring you, your bridesmaid, and flower girls a cohesive look.
Blush and Pink flower girl dresses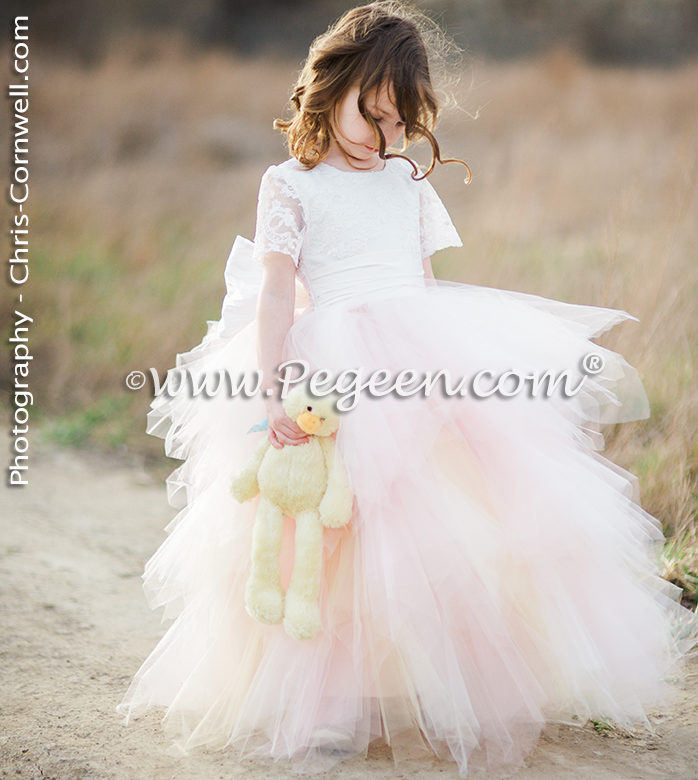 After white, pastel colors like pink is a very popular color used in a wedding. These colors are part of many wedding themes. And most important, girls love pink in different things and ways. Whether your wedding theme includes pink or you love pink more than any other color, you should get blush pink flower girl dresses. If you don't feel like having pink in the entire dress, you should use a pink sash on a white or ivory dress. Other than a blush pink, you can have dusty rose flower girl dresses.
Blue color flower dresses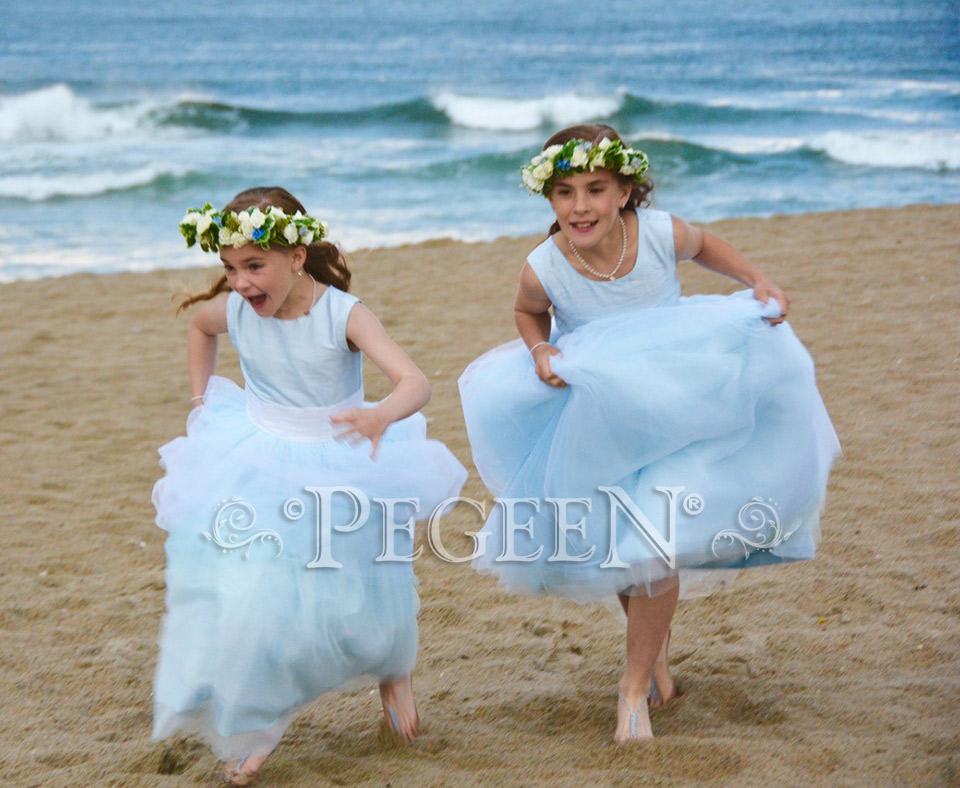 For garden or beach wedding ideas, you may prefer soft blue shades for your flower girl dresses. Under the open sky, the blue color will complement the ocean and the sky. You will feel that sky is included in your wedding decoration. The best part is blue symbolizes loyalty, reliability, and wisdom.
Another popular shade of blue for flower girl dresses is navy blue. It's a classic color that never fades even if trends change. Also, you can combine blue with any other color and use it in all seasons. Generally, navy blue dresses go well with patriotic or military wedding themes.
Green flower girl dresses
Green is another popular color at weddings. Lately, we have seen some of our weddings in pale shades of green, but leaf and sage greens give the wedding a very eco-friendly look. Green has a strong correspondence with freshness, harmony, and vitality and it's good to use on special occasions.
For vintage or fresh spring wedding ideas, you should use green flower girl dresses. Not just normal green, but you can use different shades like emerald, mint, and compliment with colors like peach. Two other trends of such shades are emerald and navy blue.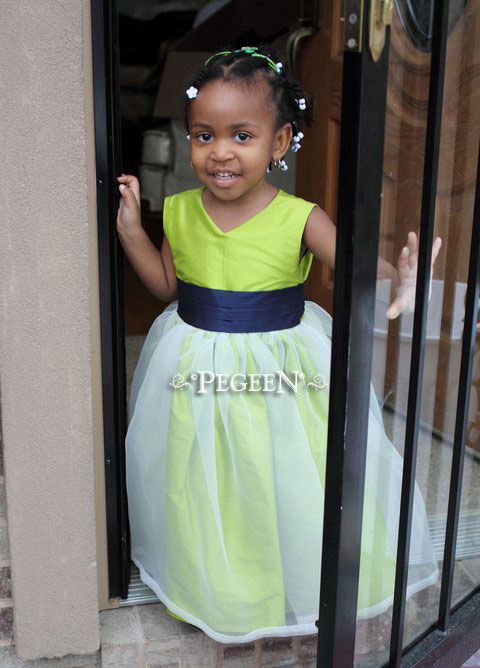 Though white is predominant in weddings, you don't have to follow the same course. You should change the trend and do something different: choose a color that fits your theme..for a truly uniqoe look that says "your wedding".