Fun and Creative Ways to Keep Kids Entertained at Weddings
Top 10 Ideas to Keep the Kids Entertained at a wedding
Orlando, FL – Jan. 19, 2023
Simplify Your Wedding Planning with these Kid-Friendly Ideas for Your Bridal Party
When it comes to including younger family members or friends in a wedding party, having a flower girl or ring bearer can be both adorable and challenging. It's often the first time that these young children are exposed to so much attention, which can lead to some unpredictability on the big day. Simply explaining the process to them, especially to a two-year-old, is unlikely to make much of a difference. In fact, it may make things worse by overwhelming them with information and making them more resistant to participating. As a result, it's important to take a different approach to help them feel comfortable and confident.
One helpful strategy is to keep it simple and fun. Choose an activity or game that they enjoy and incorporate it into the wedding day schedule. This could be as simple as a coloring book or toy to keep them occupied while they wait for their turn to walk down the aisle. Another option is to have them practice their role in the wedding with someone they trust, such as a parent or older sibling.
It's also important to have realistic expectations and be flexible. Remember that children can be unpredictable, so it's best to have a backup plan in case things don't go according to plan. Consider having an extra outfit on hand or assigning a trusted adult to keep an eye on them during the ceremony. Ultimately, the goal is to make the experience enjoyable for both the children and the happy couple. By taking a patient and creative approach, it's possible to include even the youngest members of the family in the wedding party and create lasting memories for everyone involved
Here are my suggestions for the process:
1. MEASUREMENTS: As you will need measurements for their outfit, make it a game! Ask them to stand against the wall, and place a pencil on their heads so that they can see the dot; enlist their help to do the measurement. Take a tape measure to the dot and for the age appropriate child, see them read the number to you at the floor. When you take their chest and waist, especially if they are giving you a hard time, ask them to take yours first. Soon, they will allow you to take theirs AND pretty much they will want to take measurements for every person they see!
2. PREPARATION: Even the tiny ones will need to understand what they are going to be doing. There are many cute books out there to read or a scene from a movie to help them understand what they will be doing. On our Pegeen website, we have plenty of photos of children walking down the aisle. I point out one particular wedding from our Featured Weddings of the Month for February 2008 when you see the little girls coming down the aisle, with a "line leader" (the oldest, the Jr. Bridesmaid's) holding a flower garland with the little ones trailing behind. Preparation, talking, showing books and photos, and even a movie or two isn't a bad idea.
3. THE REHEARSAL: Certainly, the rehearsal is a way for everyone to know their places and responsibilities but for children, the practice doesn't emphasize how many people the following day (usually the rehearsal is the evening before) will be "staring" at them, and although harmless, it can be very frightening to children, especially small ones. After the rehearsal, it's not a bad idea to talk to them and let them know (tomorrow) all the people will be there but you know just about every single one! Name many of them and the following day, it can be a game for them to spot their cousins or aunts and uncles, especially if you ask them to sit at the end of the aisle. Certainly, the rehearsal is a way for everyone to know their places and responsibilities but for children but preparing them in advance for the number of guests!
4. THE WEDDING: This is the toughest time. Remember though, anything they do will be accompanied by chuckles of your guests. The older children, those 6 and older, are usually with it and are not quite a shy as a three-year-old, so they can help the younger ones. If however the child is "solo" know that there may be some hesitation on their part but they will make it through especially if you prepare beforehand.
We suggest that, when possible, consider the following:
5. Have them walk down the aisle with older children or their parents.
6. Make it a fun place when they get there – books are always good. When mine was little, I kept him busy at the ceremony with cheerios and hid them in my gown.
Here are some other fantastic tips for keeping the kids happy at wedding receptions:
7. Hire someone to sit with them at the reception. Mary Poppins not available? Well it really is better to hire someone they are used to but not practical for travelling or all of the children (because they have their own baby sitters they are used to).
8. Bring some interesting things for them to do when they get bored
9. Can't say enough about that Kids table – they like the independence and the sugar.
10. Include them in your dancing – and what kid doesn't like The Macarena?
Our chat is always open until 11pm, and at certain busy times, till midnight and we are happy to share ideas from other brides. We have a neat page that we put some great ideas on it – one of my favorites is the wagon!
Just a reminder – although we sell exclusively online, if you are visiting Orlando, we are located just 1.25 miles from Disney World. Call to visit our factory or design studio. 407-928-2377
Other great ideas you may just want to see DETAILS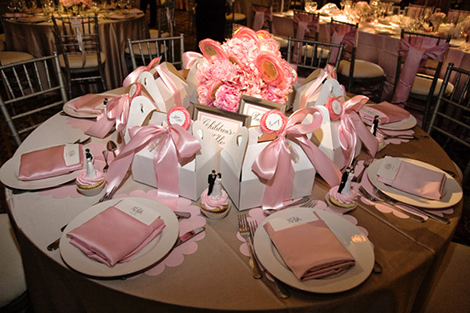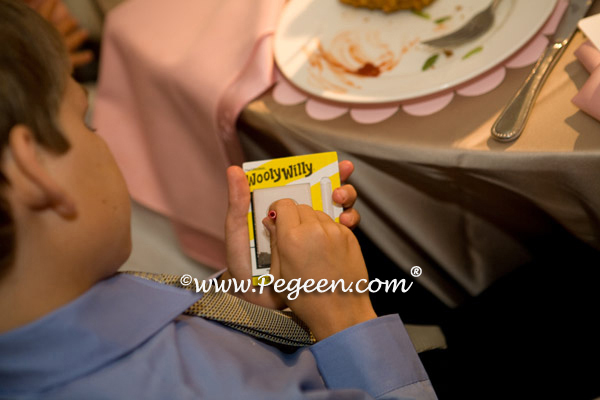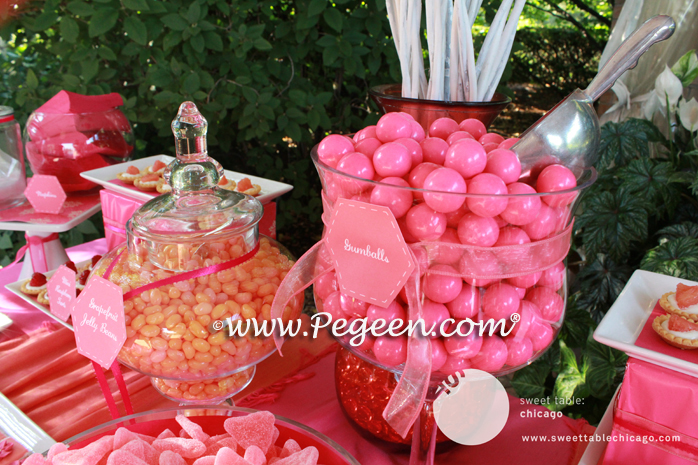 ###

About Pegeen:

Pegeen.com offers several distinct lines which fall under two categories: Princess Everyday and Princess Special Days which include popular priced Pegeen "Classic", Pegeen Couture, Pegeen Tween for Jr. Bridesmaids Ring Bearers and the "Nutcracker Collection. For over 40 years, Hyland has created, customized and sold over 2 million infants' and girls' dresses and boys' outfits for weddings, cotillions, christenings, bat and bar mitzvahs, ballet costumes and many other special and formal occasions. Hyland is committed to providing couture quality at very reasonable prices. To View Styles visit https://pegeen.com/dresses

Pegeen encourages their customers to send in their photographs of their events once it is over and highlights their favorites on their website. For more information: details. (https://pegeen.com/be-in-our-commercials.php)

Pegeen.com®, headquartered in Orlando, FL, has been involved in creating beautiful yet affordable clothing for children for weddings and special occasions since 1982. We remain true to our founding mission providing factory direct, couture quality flower girl dresses at affordable prices. Every flower girl dress or ring bearer suit is made in our factory and with over 260 colors to choose from, we are proud to help you walk down the aisle. For more Press information on PEGEEN.COM, call 407-928-2377 or visit Pegeen.com Designer Childrenswear or our interactive design tool Pegeen® Dress Dreamer™

Pegeen Flower Girl Dress Company ~ 9147 State Rd 535 Orlando, FL 32836 ~ Shipping World Wide Since 1982